A Guide to Texas, USA
Texas is known as the Lone Star State and has a population of approx. 28.44 million, meaning it's the second most populous state in the US, after Alaska. At 695,662 km², the state of Texas is larger than Germany, England, Scotland, Ireland, Northern Ireland, Belgium and the Netherlands combined!
If you are planning on removals to America, The Moving Partnership source you the most efficient and cost-effective deal. Here we look at some of the reasons Texas is such a great place to move to.
A Brief History of Texas
Throughout its history, Texas has been ruled by six different nations. The first of these was Spain, followed by France and then Mexico, until 1836 when the territory became an independent republic after the infamous Battle of the Alamo. This independence is how it gained its name, The Lone Star State.
In 1846, the US Congress admitted Texas as its 28th state and in 1901 oil was struck, setting in motion a boom in the Texan population and leading to a thriving local oil industry.
Local Geography
Texas is located in the south-central part of the USA and three of its borders are defined by rivers. Texas is bordered to the north, east and west by the US states of New Mexico, Oklahoma, Arkansas and Louisiana, and to the south by the Gulf of Mexico and Mexico.
The Gulf Coastal Plains region wraps around the Gulf of Mexico on the south-east side of the state and consists mainly of thick woodland. The Interior Lowlands region is made up of gently rolling hills covered in forests and the Great Plains region in central Texas is dominated by prairie and shrubland.
What are the major industries and employers in Texas?
By the end of the 19th century, Texas was dominated by four major industries: cattle, cotton, timber and oil. The discovery of oil in Texas initiated a major economic boom and became the driving force behind the economy for most of the 20th century. Texas has crude oil reserves of 403,788,000,000 gallons – that's enough to fill up 1,459 Empire State Buildings!
Texas is now a thriving economy – if it was a sovereign state, it would be the 10th largest economy in the world.
Due to Texas investing heavily in its universities, as well as its oil-based economy, it now has a diverse workforce based in a range of high-tech industries, including energy, computers, biomedical science and aerospace. Its newer, emerging industries include petrochemicals and agriculture.
Travel and transport links
The largest city in Texas is Houston, however Austin is the capital. While there are dozens of airports dotted all over Texas, Dallas-Fort Worth is the primary airport serving the northern section of the state and you can fly internationally to and from there. With 900 daily flights, the airport, serving the Dallas-Fort Worth metroplex area, is the fourth busiest in the world and serves approx. 67,000,000 passengers a year.
At 17,207 acres, the airport is larger than the island of Manhattan and is the second largest airport in the United States after Denver. The state has an immense highway system, with over 79,000 miles of Tarmac.
Other major cities in Texas include San Antonio, El Paso, Arlington and Corpus Christi. Each major city in Texas also has reliable and safe public transport systems, including trains, buses, trams and taxis.
Culture
Texas does everything just that bit bigger: The portion sizes, the trucks, the landscape… They love BBQs and lots of other meat dishes - Tex-Mex (a fusion of Texan and Mexican) is a major cuisine in Texas. Tex-Mex includes juicy burritos, crunchy tortilla chips, enchiladas, fajitas and delicious meat, fish or vegetable tacos.
Texans are also extremely proud of their state and have a slogan 'Don't mess with Texas'. It's a state with real 'southern hospitality' and welcomes newcomers with a smile. The Moving Partnership helps people moving home overseas and can arrange quick and affordable removals to America. To discuss your removal requirements, speak to us today on 0845 0037335 or click here.
Book a Video Survey
Contact us for your free
24/7 video survey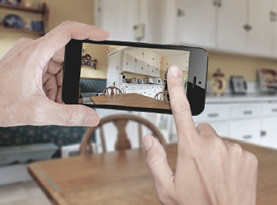 Moving Partnership FX

For more information on our Currency Exchange Service click here:
Please Contact Me
If you would like us to get in contact with you, please fill out your information below:
FREE Quotation
To get a free quote of your move click the button below and fill out our online form:
FREE Quote
"They are by far the most competitive and are always very friendly and incredibly efficient"
Mrs G
Australia
"'Moving day' - very nice and very polite team!!!! All packed and loaded in one day! "
Mrs A
New Zealand