Removals to Turkey - Istanbul
Moving Partnership provide competitive removal quotes for international removals to Turkey. Our extensive knowledge of the industry and network of partnerships with high quality removal firms allows us to offer outstanding international service at greatly reduced prices. We can provide quotes for UK removals to Istanbul Turkey, removals from Turkey to the UK and between most other international destinations.
Removals to Turkey
– click here for full information on our
international removals service.
About Istanbul
Istanbul is the capital of the Turkish economy and 2010's European capital of culture. It plays host to the headquarters of manufacturing, leasing and computing companies from all over the world, as well as to the Turkish stock exchange, gold stocks and private and commercial insurance and banking services.
Istanbul has many interesting historic buidlings such as mosques, churches, palaces, synagogues and castles that reflect its diverse ethnic and cultural mix. The architecture within the city blends influences from ancient Greece and Egypt as well as Byzantine, Genoese, Ottoman and modern Turkish sources.
Businessmen and women from all over the world mix with the young local professionals who live and work in the area, shopping in superb quality malls featuring famous name brands and dining at a wealth of restaurants, many with a truly international flavour.
Some 15 million people live and work in the city and as you would expect with an area of such a dense population, traffic on the roads can get very busy, particularly in the mornings and early evenings. Traffic regulations are set to govern which side of the road you should drive on and when you should stop, but very little else.
For this reason in Istanbul, everyone drives with one hand on the wheel and one on the horn, trusting in Allah to get them to their final destination safely. The local authorities are taking positive steps to remedy the situation through the introduction of a Monorail system and a subway extension programme and these should be up and running by 2012.
Until then, visitors and émigrés will need to content themselves with a system of buses, trams, trains, taxis, ferries, ships, the metro system, the dolmus (transit vans that operate in a similar way to a large tuk-tuk) and of course, the pavements. The latter quite often being the quickest way to get from points A to B, assuming they're not too far apart.
Moving Partnership Ltd can provide competitive removal quotes to all Turkish cities including: Ankara, Izmir, Bursa, Adana, Gaziantep, Konya, Antalya, Diyarbakir, Mersin, Kayseri and Eskisehir
Removals to Turkey
– contact us now to discuss your move, or click here for a
free online moving quote
.
Book a Video Survey
Contact us for your free
24/7 video survey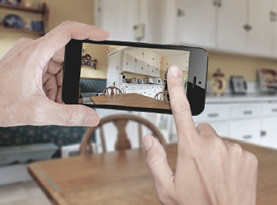 Moving Partnership FX

For more information on our Currency Exchange Service click here:
Please Contact Me
If you would like us to get in contact with you, please fill out your information below:
FREE Quotation
To get a free quote of your move click the button below and fill out our online form:
FREE Quote
"They are by far the most competitive and are always very friendly and incredibly efficient"
Mrs G
Australia
"'Moving day' - very nice and very polite team!!!! All packed and loaded in one day! "
Mrs A
New Zealand