Removals to UAE . International Removals to United Arab Emirates . Moving House to Dubai or Abu Dhabi
Moving Partnership provide competitive removal quotes for removals to UAE. We can assist you with all aspects of your move, whether you require a 20 or 40ft container, or groupage services. We cover all major destinations in the United Arab Emirates including removals to Dubai and Abu Dhabi.

With our extensive knowledge of the industry and our partnerships with International removal companies worldwide we can demand greatly reduced prices for your house or business move, whilst maintaining the highest standards.

Removals to UAE – click here for a free online moving quote. We can also provide competitive removal quotes if you are moving back to the UK.

We have put together the following moving guide to help you research your new life in UAE. Please note that all information is believed to be correct at the time of writing. Any important details should be checked with our international removals department before your departure.

Removals to EAU – click here to read about our removals service.

Moving to UAE: Visas and Work Permits
The UAE is a country made up of seven 'emirates', which are: Abu Dhabi, Dubai, Sharjah, Ajman, Umm Al-Quwain, Ras Al-Khaimah, Fujairah. The economy of the UAE is growing fast, which means that many people are moving out there for work purposes. There are currently many skill shortages in the country in fields such as engineering, building and construction, banking, marketing, IT and new media.
UK nationals who want to work legally in the UAE, must first get offered a job. They can then apply via their employer for a work permit, which will be issued by the immigration department of the appropriate emirate. The permit allows the applicant to enter the country for a period of thirty days. The sponsoring company will then finalise the formalities and issue the worker with his residence visa. Visas are usually valid for three years and require the applicant to test negative to HIV and be of good health.
Family members can move to the UAE on a family visa, supported by a working spouse, parent or child. Minimum earning requirements apply, and these must be clearly stated on the contract of employment.
It is important to research your employment rights and job description thoroughly before moving out to the UAE. Many things are carried out differently there, such as people working much longer hours often with long commute times too, people getting paid differing amounts based on their nationality and looks and employees are not usually permitted to work for more than one company.
The majority of expatriates living in the UAE do so as temporary workers. Very few achieve permanent citizenship or a UAE passport.
Moving to UAE: Schools
Children must attend school from the age of five years in the UAE, and in order to enrol will require a valid residence visa. Schooling options include public schools, private schools, community and international schools.
The quality of international schools is generally very high and most have long waiting lists. It is therefore essential to organise schooling at the earliest opportunity. Most schools will conduct an interview with the parents and child, and may also want to see evidence of the child's ability from previous test results and assessments or get the child to take an entrance exam.
The children of non-nationals working in the UAE are allowed to attend public schools if they pay attendance fees. All schools in the UAE teach Arabic on the curriculum and most teach boys and girls separately.
Community schools are attended by children from India, Pakistan, the Philippines, Russia, Japan and other countries. These schools teach the child in an equivalent way to their country of origin.

Moving to UAE: Health Care
If you are moving to the United Emirates, then it is essential to take out a good quality insurance policy to cover your medical and health care costs. These are no longer free or subsidised, except for in occasional circumstances for example, where life saving treatment is needed. Even in this case, a health card will be required before treatment is given.
In some emirates, such as Abu Dhabi the law requires employers to provide basic health care insurance to cover the employee and his or her family. This law does not apply in Dubai however. Whether this is provided or not, the insurance will generally need topping up with additional cover and policies should be looked into very carefully.
The standard of care in the UAE is of a very high standard, and comparable to other developed countries. Many of the health care workers in the UAE, are foreign nationals, trained in their home countries.
When moving to UAE, it is important to protect from Malaria, sunstroke and sunburn. Expatriates can often experience respiratory problems there, due to the dustiness of the air.
Moving House to
UAE
– Contact us now to discuss your
international removals
requirements
Book a Video Survey
Contact us for your free
24/7 video survey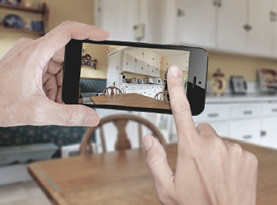 Moving Partnership FX

For more information on our Currency Exchange Service click here:
Please Contact Me
If you would like us to get in contact with you, please fill out your information below:
FREE Quotation
To get a free quote of your move click the button below and fill out our online form:
FREE Quote
"They are by far the most competitive and are always very friendly and incredibly efficient"
Mrs G
Australia
"'Moving day' - very nice and very polite team!!!! All packed and loaded in one day! "
Mrs A
New Zealand