Removals to Sweden - Linkoping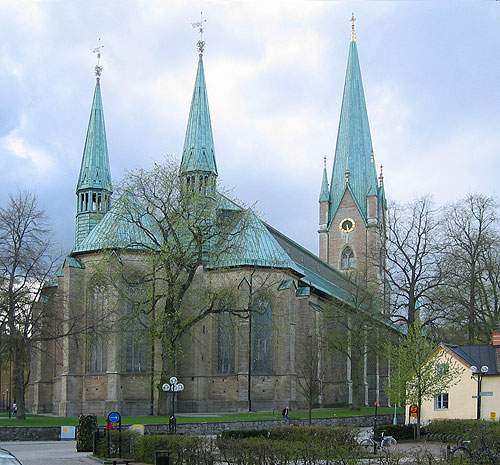 Sweden is one of the most popular countries in the world to move to, whether it is for work reasons or a healthy outdoor lifestyle. Linkoping is one of its largest and oldest cities, making it a particularly attractive place if you are thinking about house removals to Sweden.
The Moving Partnership can find and compare quotes from a wide range of international removals companies to arrange your international removals to Scandinavia, as well as many more European and worldwide destinations. Here is our guide to the historic city of Linkoping, in southern Sweden.
History of the Town
Religion and education are the two main reasons why Linkoping was established and why it continues to thrive. The city was one of the earliest dioceses in Sweden, first mentioned in the early part of the 12th century, and the cathedral is one of most striking features. The core of the current building is around 800 years old, although many additions and alterations have been made over the centuries. Its spire is more than 100 metres tall and dominates the city's skyline. The cathedral also gave its name to a school, one of the oldest in the country.
The city's university was founded in 1975. It specialises in arts, medicine and health science, and technology and has more than 27,000 students and 4,000 members of staff. SAAB's aircraft production department, and other high-tech industries, are also major employers.
Getting There and Getting Around
Linkoping City Airport is close to the city, offering links to several European cities, such as Prague and Amsterdam. Stockholm Skavsta Airport offers a wider range of international destinations and can be reached via regular express trains. There is a shuttle bus service from the Linkoping airport to Resecentrum, the main train station, which is just 10 minutes from the town centre.
The station is also a hub for the city's bus services, although many people, particularly students, prefer to get around by bike. Linkoping is a past Swedish biking city of the year and has an extensive network of cycle lanes.
Main Attractions
History buffs should enjoy a look at Linkoping Castle; like the cathedral, parts of it date back to the 12th century. The castle's north wing has been rebuilt to tell the story of both buildings.
Other places of interest include the Swedish Air Force Museum in the suburb of Malmlsatt. it has more than 100 aircraft, from the earliest biplanes to the latest jet fighters.
Technological advances are also featured in the IT-ceum, the Swedish national computer museum, which not only tells the history of the computing industry but also tries to predict what the future might hold. It is located in Mjardevi Science Park, which is also home to many of Linkoping's IT companies.
Children will enjoy Linkoping's open-air museum, where they can have a go at a variety of traditional arts and crafts and enjoy rides on horseback and miniature trains.
Food and Drink
Linkoping is in the Ostergotland province, which has always been one of Sweden's major potato and pork producers. The region's signature dish is potato pancakes with fried pork and lingonberries.
There are plenty of coffee houses and bars in the city centre. The Swedes are among the world's biggest coffee drinkers and Linkoping is no exception; in recent years the types on offer have been influenced by other European countries. Alcoholic drinks, as with other Scandinavian countries, are likely to be expensive.
Shopping
Smaller shops and boutiques can be found between the city centre's Main, Garden and Golden Squares. The bigger names, such as IKEA, can be found in Tornby shopping centre, to the north of the city. It has more than 60 stores and attracts around five million visitors a year.
If you are thinking about house removals to Sweden, contact The Moving Partnership for the most competitive quotes, organised via our network of international partners. We are experts in arranging moves to Swedish cities including Stockholm, Gothenburg, Malmo, Uppsala, Örebro and Helsingborg. We can also arrange your move to a whole host of other Scandinavian towns and cities as well as many other European and international destinations.
Book a Video Survey
Contact us for your free
24/7 video survey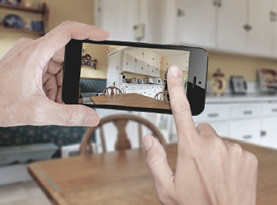 Moving Partnership FX

For more information on our Currency Exchange Service click here:
Please Contact Me
If you would like us to get in contact with you, please fill out your information below:
FREE Quotation
To get a free quote of your move click the button below and fill out our online form:
FREE Quote
"Great service, keep it up. Will always remember MPL"
Mr P
Middlesex
"Best price on the market. Quick reply."
Mr R
Malta