International Removals to Australia
Moving Partnership provides international removals to Australia. We can assist you with all aspects of your move, from packing and cleaning in the house you are leaving, to shipping your belongings overseas and clearing your cargo through customs. With our extensive knowledge of the industry and our partnerships with removal companies worldwide we can demand greatly reduced prices for your removals whilst maintaining the highest standards, thus cutting the cost of your house removal.
International Removals to Australia
- click here for a free online moving quote.
We have put together the following moving guide to help you research your new life in Australia. Please note that all information is believed to be correct at the time of writing. Any important details should be checked with our international removals department before your departure.
International Removals to Australia - Import Restrictions
Packing up all your possessions is a daunting enough job at the best of times. But when considering moving house to Australia you will need to consider each item in turn against a strict list of import restrictions.
Australia is very protective of its bio-integrity and takes active steps to prevent the import of disease or unwelcome species into the country. They therefore prohibit the importation of various items including untreated wood, leather, fur and feathers as well as all foodstuffs. Also prohibited are items which could harbour organic material such as rusty garden tools, for instance. Working out which of your possessions might be prohibited requires a considerable thought (e.g. Can I take my leather handbag? Or these rope-soled shoes?)
As well as the bio-integrity restrictions there are a number of other restrictions regarding items that are ethically unacceptable - such as diamonds from the Ivory Coast, tusks from endangered species, products derived from whales, dolphins and porpoises, and so on.
Importation of vehicles is also strictly controlled and will have duty applied to them. In keeping with the restriction upon importation of organic matter, vehicles wheels and chassis are required to be steam cleaned prior to export and may be destroyed or re-exported if found to be contaminated.
As well as being strict, the rules are regularly updated - so it is imperative that you have up to date advice.
There are two main ways to make life easier and to prevent some of your possessions being destroyed if found to be unacceptable and/or avoid being fined. Firstly, make sure you have the most up to date rules. At Moving Partnership we will provide you with the latest regulations and help to advise you on individual items.
Secondly, it pays to start working through your possessions early, so that you can arrange to sell, store or give away prohibited items. In the case of vehicles, you need time to decide whether you really want to import your car or bike or whether it might be easier to sell and then buy a replacement in Australia once you are settled.
Getting a head start and being organised, and having the right help from an experienced removals company, will help your international removals to Australia go more smoothly.
Moving to Australia: Visas
For all international removals to Australia you will require a visa, which must be agreed and arranged well in advance.
There are a number of different visa options for people moving to Australia from the UK. If you are under the age of 45, then it is possible to gain entry via a skilled application visa. To apply for this, you need a good command of the English language and possess skills that are on Australia's Skilled Occupation List or on the Employer Nomination Occupation List. Within this category of visas there are a number of sub categories, some of which offer permanent visas and some temporary. These do not require sponsorship unless the candidate is unable to meet the Skilled Independent pass mark.
A second type of visa is an employer-sponsored visa, of which there are also different types ranging from temporary to permanent. An employer makes the application for this, after offering the migrant a job.
Additionally there are family visas, which enable children, spouses, parents and other family members to join their Australian citizen or permanent resident family members in Australia.
Anyone applying for a visa must be in good health and some applications require the candidate to undertake medical tests, for which they must bear the full cost even if the application is unsuccessful.
Schools and Universities in Australia
If there are children or teenagers in your party then arranging your move to Australia will also include consideration of their education once they arrive.
Australian schools are of very high standard, and offer a varied mix of education. Children in Australia must attend school from the age of five to fifteen as a minimum. Schooling starts with kindergarten followed by 12 years of primary and secondary school. There are plenty of schooling choices including government schools, private schools, boarding schools, single sex and co-educational schools.
At the age of 15, students have the option to complete the Senior Secondary Certificate of Education in year 12, and then go on to university. Less academic students may prefer to study a vocational training course in year 12, which will teach them a trade.
Australian Health Care
There is a wide range of health care in Australia, which includes both public and private hospitals, and many different insurance schemes to fund treatment. The state run health care scheme is Medicare, and anyone with a permanent visa or citizenship is eligible to join. Medicare entitles a person to receive healthcare in public hospitals, subsidised medicines and out of hospital care. Ambulance transportation, dental care, private treatments and optometry are not covered.
On arrival in Australia, you can apply for membership by taking your passport and travel documents to a Medicare office. Membership can be applied for 7-10 days after your arrival in Australia.
Many Australians and migrants also take out private healthcare, to speed up treatment times.
The Moving Partnerhip - Contact our international removals department today for a free online moving quote.
Book a Video Survey
Contact us for your free
24/7 video survey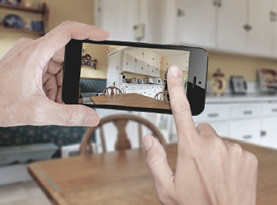 Moving Partnership FX

For more information on our Currency Exchange Service click here:
Please Contact Me
If you would like us to get in contact with you, please fill out your information below:
FREE Quotation
To get a free quote of your move click the button below and fill out our online form:
FREE Quote
"They are by far the most competitive and are always very friendly and incredibly efficient"
Mrs G
Australia
"'Moving day' - very nice and very polite team!!!! All packed and loaded in one day! "
Mrs A
New Zealand