Removals to America - San Francisco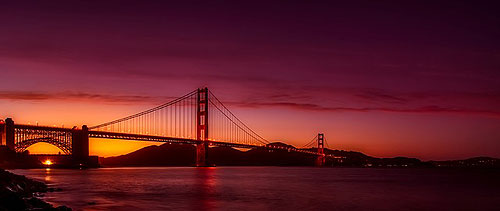 San Francisco is one of the most popular places to move to for UK expats undertaking international removals to America. The Californian city on North America's west coast always scores well in surveys of the world's most liveable cities, thanks to its stunning scenery, spectacular architecture and warm, Mediterranean-type climate.
The Moving Partnership works together with quality removals companies and compares quotes to get you the best deal for arranging home moves to the US. Here is our guide to San Francisco, past and present.
History
Although there is evidence of some form of settlement on the site as far back as 3000 BC, the city was originally founded in 1776 by Spanish colonists. Their mission established the Presidio of San Francisco, named after St Francis of Assisi, by the Golden Gate Strait.
The city's size increased rapidly as a result of the California Gold Rush in 1849, and, although much of it was damaged by the earthquake of 1906, it was quickly rebuilt. In the 20th century San Francisco continued to grow, due to its importance as an embarkation point for American troops fighting in the Pacific against the Japanese, and it also became a focal point for the country's counter-culture hippy movement in the 1960s.
Today the city, which has a population of over 870,000, remains a stronghold for the Democratic party. Major employers include the city's thriving financial and tourism sectors, while many people are employed in the high-tech industries of Silicon Valley to the south.
Getting There
The most stylish way to arrive in the city is by sea; this will enable you to appreciate the city's spectacular skyline. There are a number of ferry services from neighbouring cities in the Bay Area, while cruise ships often stop here.
However for more conventional arrivals, San Francisco International (SFO) is the major airport for the city, about 10 miles to the south, which handles all major international flights. Other airports lie within fairly easy reach; Norman Y Mineta San Jose International and Oakland International both handle mainly domestic flights but do offer some international destinations.
Travelling Around
Both SFO and Oakland airports are connected to the Bay Area Rapid Transit network, which runs four rail routes through the city. There is also a separate Muni system, which includes a metro subway, buses, trolleybuses and cable cars within the city. This means that the city has one of the most comprehensive public transport networks in the whole of America.
Main Attractions
Many of San Francisco's major attractions are famous the world over. The Golden Gate Bridge is perhaps the city's most iconic structure. It opened in 1937 and for 27 years was the suspension bridge with the longest main span in the world. It links the city's road traffic with Marin County to the north.
Alcatraz is also internationally renowned as the prison which housed some of America's most dangerous or infamous prisoners, such as Al Capone. It was originally built in 1910 as a military prison but became a state penitentiary in the 1930s. Its island location in San Francisco Bay meant escapes were virtually impossible. The high cost of maintenance meant it was closed to inmates in 1963 but today it is a hugely popular tourist attraction.
Another area popular with visitors is the city's Fisherman's Wharf area on the waterfront. Immigrant fisherman eager to cash in on the Gold Rush helped to establish it and the area boasts plenty of seafood restaurants specialising in local dishes such as Dungeness crab and clam chowder. Pier 39, with its shopping centre, restaurants and carousel on a pier, is particularly popular with children eager to catch a glimpse of the Bay's famous sea lions. Ghirardelli's Square is also well known as a public space with lots of independent shops and restaurants.
The city has a long-established and thriving Chinatown. This district has its own places of worship and hospitals, helping it establish a unique culture. It also means Chinese food is another local speciality.

If you are thinking of moving to San Francisco, then contact the Moving Partnership. We are experts in organising international removals to America, including other major cities like Detroit, Houston, Philadelphia and Chicago. We can also arrange your move to destinations across Europe, plus Australia, New Zealand and Canada.
Our partnerships with local removals specialists around the world means we can offer you a competitive price, however you want your possessions shipped to your new home. Contact us for more information about what we can offer.
Book a Video Survey
Contact us for your free
24/7 video survey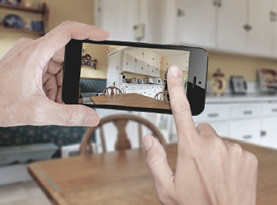 Moving Partnership FX

For more information on our Currency Exchange Service click here:
Please Contact Me
If you would like us to get in contact with you, please fill out your information below:
FREE Quotation
To get a free quote of your move click the button below and fill out our online form:
FREE Quote
"They are by far the most competitive and are always very friendly and incredibly efficient"
Mrs G
Australia
"'Moving day' - very nice and very polite team!!!! All packed and loaded in one day! "
Mrs A
New Zealand