Top Tips on Making Your Moving Day Go Smoothly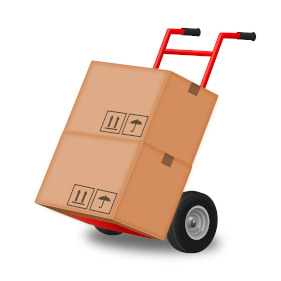 Surveys show that many people say moving house is the most stressful event in their lives – even more so than having a baby, starting a new job, or getting married. Here the Moving Partnership, who can help with UK DIY removals as well as commercial and domestic house removals to Scandinavia and many other international destinations around the world, highlight some of the steps you can take to ease the worries of moving day.
Stay Security Conscious
On the night before your move, don't be tempted to pack everything in your car or van. This is because there may be insurance implications if your possessions get stolen. Instead, put everything in one easily accessible room, ready for transferring to your vehicle first thing in the morning.
And, on the big day, don't forget that all your life's possessions are in one place, so make sure you don't take too many chances. One thing you can do is store valuables such as jewellery with a friend or at a self-storage facility, ready to take to your new home later on.
Use Friends and Family
Particularly if it's a local move, you can ask friends or family to help with any practicalities, such as physically moving items in and out of your removals vehicle. They can also help with less intensive tasks such as looking after your pets for the day so that they do not get too distressed or taking your children to and from school or other activities.
Have an Emergency or Overnight Bag
Make sure the things you need most are easily accessible. This includes:
Any paperwork needed for completion
Your child's favourite toy or toys as a 'comforter'
Some food and drinks – you almost certainly won't have time to cook anything, so think about snacks and sandwiches
And pack a small suitcase separately with nightwear and a change of clothes and underwear, as if you are staying in a hotel for the night, because you probably won't have time to unpack everything – including your clothing.
Label Everything
Make sure every box or carton is clearly labelled so that you know the contents down to the last item of clothing or plate. This will ensure that you or the removals company - if you are getting professional movers in - know which packages to take extra care of. You will also be much more efficient in knowing what boxes needs to be put where and which necessities to unpack first.
Get Plenty of Help
Even if you are opting for DIY removals, many professional companies will still be able to help. For instance, the Moving Partnership offers a full range of packaging equipment such as wardrobe cartons and mattress bags as well as bubblewrap and tissue paper.
If you do use a professional removals company for the whole move, all of the above factors still apply. The Moving Partnership also offer ancillary services such as insurance and the firms we use have many years of expertise when it comes to helping individuals and businesses to relocate.
Removals from The Moving Partnership
The Moving Partnership can help, whether you opt for UK DIY removals or you decide you want to use us for some or all aspects of your move.
We have an extensive network of tried and trusted contacts within the moving industry, both at home and abroad, so we can source a competitively priced removals package for you, wherever you want to go. We have helped with house removals to Scandinavia and other European destinations, as well as further afield to countries such as the United Arab Emirates, Australia and New Zealand.
If you would like to know more about any of our services, you can call us on 0808 280 2558 or click here and fill in the online form on the right side of the page, and we will get back to you.
We are currently following all Government advice related to the coronavirus and are constantly updating our working practices in accordance with the relaxation or imposition of restrictions.