Top Tips on DIY House Removals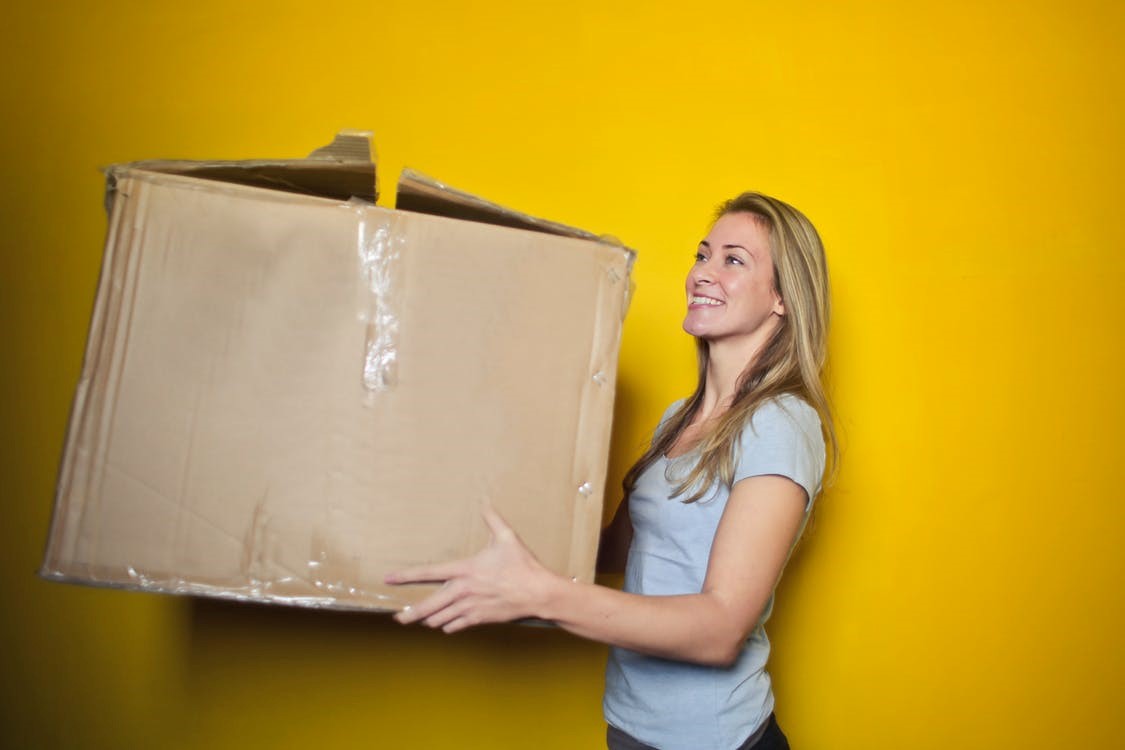 Figures show that as many as seven out of ten homebuyers purchase a new house which is within 20 miles of their previous postcode – which can make the idea of organising your own move seem more feasible. The Moving Partnership can help with all types of UK DIY removals. Here are our five top tips to people who are considering going down this route.
Have a Clear-Out
It will make your life much easier if you have a major clear-out or declutter. You will probably be surprised at the amount of possessions you have accumulated over the years. Get rid of anything you don't really need any more, and don't be tempted to keep too many items for purely sentimental reasons.
Selling unwanted possessions is now much simpler than it used to be, thanks to the spread of internet sites such as eBay. Alternatively, you could give items to friends, family or charity shops, or consider storage for items you don't want to get rid of, but which won't have a place in your new home.
Start Packing as Early as Possible
Even if you do manage to declutter effectively, you will still be surprised at how long the whole packing process takes, so don't leave it until the last minute. You can start with out-of-season items – if you are moving in winter, then all your garden equipment can be packed up, as you won't be using a lot of it for several months. The same applies to winter clothing and sports equipment if it's going to be a summer move.
Have a good think about which items could be classed as 'non-essential' which you can live without until after the move. This can include CDs, DVDs and books, as well as ornaments.
Have a System
It's essential that you know what is inside every box, so make sure each of them is marked with a brief description of the contents. Mark the weight of each carton - either 'heavy', 'medium' or 'light' – as this will help you avoid painful back injuries and means you can stack the boxes accordingly.
You can also save yourself time unpacking if you mark every box with the room it's destined for in your new home. And it's always a good idea to have a back-up system, so keep a separate inventory of all your packed items.
Keep Some Items Back
You should make different arrangements for valuable items, which includes jewellery and essential paperwork. Keep these in a separate box and carry them with you on the moving day. And if you have children, make sure their favourite toy is close to hand, as moving can be a stressful experience for them as well.
Buy in Your Boxes and Cartons
Don't be tempted to rely on old cardboard boxes and adhesive tape you may have stored away. You will be much better off buying strong, purpose-built packing materials from a specialist supplier.
The Moving Partnership can supply you with everything you need for DIY removals. This includes cartons of differing sizes, protective items such as tissue paper and bubblewrap, wardrobe cartons, vinyl tape and sofa and mattress bags. All of these can be delivered to your home inside 48 hours.
Loading Your Vehicle
If you are hiring your own van or lorry for the duration of the move, get all the insurance and paperwork sorted out early on, as this will be one less thing to worry about. When it comes to loading it up, put the bigger items such as furniture, washing machines and mattresses in first. Sofas and mattresses can be stored upright next to the walls of the van and secured in place. Items like wardrobes should be laid on their sides.
Lock or tie up any furniture with doors or drawers, as you won't want these sliding open in transit. And remember, the more space you fill up, the less chance there is of any of the boxes shifting around en route.
UK DIY Removals with The Moving Partnership
The Moving Partnership can help with DIY removals to and from all parts of the UK, including Birmingham, Manchester, London, Liverpool, Cambridge and Glasgow. If you decide you would rather entrust the whole move to an expert, then we are the people to call. Our network of contacts in the removals industry means we can offer a competitively-priced package tailored to meet your individual requirements.
We also offer a full removals packing service, both in the UK and overseas. And if you haven't decided what items to take and what to leave behind, we can store your items for you in a safe, dry and secure storage container. Follow the link above to find out more about our removals services.