Removals to Switzerland - Winterthur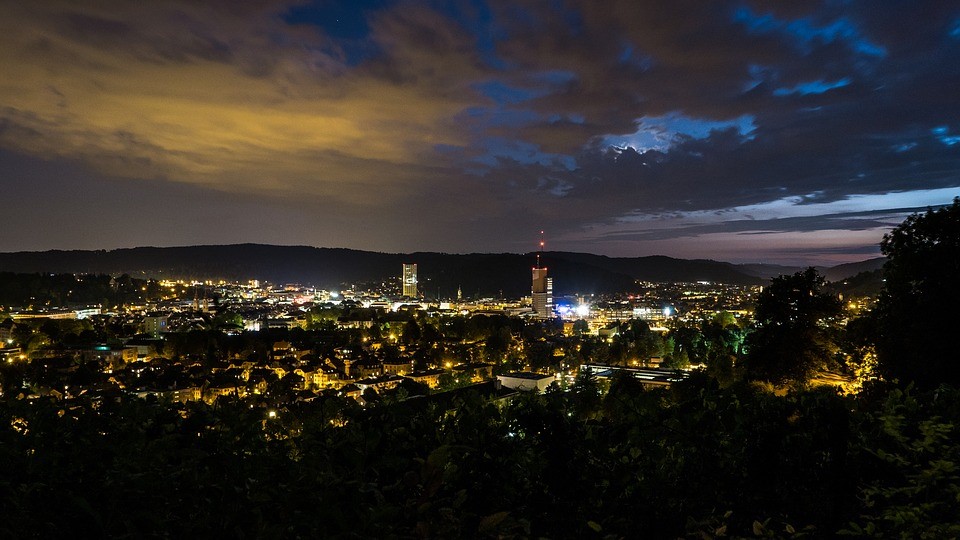 If you are thinking of moving home to Switzerland, then the city of Winterthur is one of the most popular choices. This city has a thriving commercial sector, but still retains many of its historic buildings and architecture.
The Moving Partnership, who can arrange removals to all parts of Europe, has compiled this guide to the northern Swiss city, which currently has a population of just over 100,000 people.
The History of Winterthur
Although there is evidence of a settlement in Roman times, the city of Winterthur was not founded until the late 12th century. In the 15th century it was 'sold' to the nearby city of Zurich, which restricted a lot of its economic freedoms.
It wasn't until the Industrial Revolution of the 19th century that Winterthur really began to flourish, with engineering and manufacturing companies such as Sulzer, Rieter and SLM setting up home here. Nowadays the city is home to many high-tech businesses and the cotton textile industry is also a major employer.
Getting There and Getting Around
The nearest airport is at Zurich, which is only about 15 minutes away either by car or by train. The city's main train station, Bahnhof Winterthur, is one of the busiest in Switzerland, serving more than 100,000 passengers every day. The city also forms part of the Zurich S-Bahn network.
If you prefer to travel by road, then Winterthur has 12 town bus lines, and a trolleybus system which runs on six different routes. The city also has a cycle network which is 175 km long, and there are plenty of local bike hire outlets if you don't want to buy your own.
Main Attractions
Although the city is mainly known for its commercial sector, there are still plenty of things to see and do. The Technorama science museum has more than 500 experiments which you can either watch or take part in, while children with a love of nature will also enjoy a visit to the Wildpark Bruderhaus, an animal park on the southern edge of the city. This free attraction has bison, wolves and lynxes, plus several species of deer.
If you prefer something more cultural, then a visit to the Oskar Reinhart art collection is essential. The collection, which is split between Am Romerholtz to the north of the city and the Museum Oskar Reinhart in the centre, was left to Winterthur in 1965. It includes works by such famous artists as Monet, Manet, Degas, Cezanne and Goya.
Shopping and Eating Out
Marktgasse is the main shopping street, and it is fully pedestrianised, so you don't have to worry about traffic. There is a good mix of international chains and local stores, and there are plenty of restaurants here too. If you prefer everything under one roof, then the city's Rosenberg and Lokwerk shopping malls should cater for your every need.
For many people, eating out means buying your food in a café or bakery. Here you can buy fresh breads, pastries and pies with fruit fillings, salads and appetisers much more cheaply than at a restaurant. If you do go out for an evening meal, you will find that most of the meat has been roasted while the vegetables are typically stewed or marinated.
Removals to Switzerland with The Moving Partnership
If you are thinking of moving home to Switzerland, then The Moving Partnership can offer a removals package tailor-made to meet all your requirements. We can help you with removals to Zurich, Geneva, Lausanne, Basel and Berne as well as Winterthur.
Our European removals department can also arrange commercial and domestic moves to France, Germany, Italy, Scandinavia, the Netherlands, Belgium and Luxembourg. Just follow this link and fill in the online form. You can also call us on 0845 0037335 and speak to a member of our friendly, experienced team, if you would like to learn more.