Removals to Sweden - Jonkoping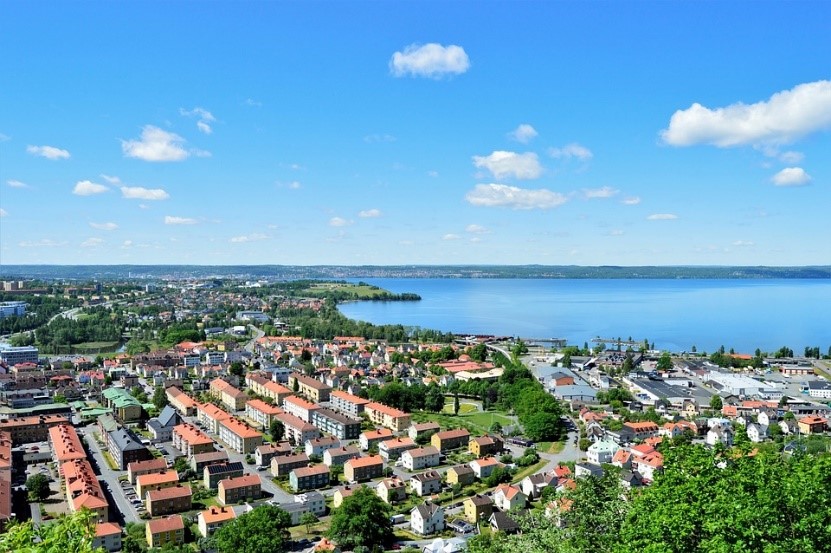 Sweden is one of the most attractive countries in the world to move to, for its spectacular scenery, its healthy lifestyle and its thriving economy. The southern Swedish city of Jonkoping is no exception.
The Moving Partnership has been coordinating house removals to Sweden for many years, and our extensive network of contacts within the industry means we can organise a tailor-made package for you at a highly competitive price. Here is our guide to Jonkoping.
The Heritage of Jonkoping
Jonkoping lies on the southern shore of Lake Vattern, the sixth largest in Europe. Many people refer to it as 'The Pearl of the Lake' and one of its most famous attractions is the lakeside beach, Vatterstranden, where you can relax or enjoy a wide variety of water sports.
Jonkoping was granted city status in the late 13th century. Its excellent road and river connections made it vulnerable to attack but also helped it to become an important industrial hub – the second part of its name means trading centre or market place.
Today several major multinational companies have huge warehouses here, including IKEA and Electrolux. The textile and paper industries are also major employers, while the outdoor power tools specialists Husqvarna has its HQ in the eastern part of the city (called Huskvarna).
Getting There and Getting Around
Axamo airport, which is about five miles from the Jonkoping city centre, only handles domestic flights, mainly to the Swedish capital Stockholm, and a small number of international ones. Many people prefer to fly in to Gothenburg and catch one of the regular Swebus services which take around 1hour 45minutes to get to the city.
Once you arrive, you will find everything in the city centre is within easy walking distance, and, in common with most Scandinavian places, Jonkoping is very pedestrian- and bike-friendly.
Major Attractions
One of Jonkoping's claims to fame was that it was the home of the safety match. Johan Edvard and his younger brother Carl Frans Lundström developed a matchstick which only could be ignited by striking the head against a specially-designed surface on the box. Soon the city became a hub for international match production, with the production running into millions of units. This is all commemorated in a museum in the city's old town, set up on the site of a former match-making factory.
Jonkoping is also known as the Jerusalem of Sweden because it has so many churches, representing many different denominations and religions. Two of the most notable are the Sofiakyrkan, a 19th century building with an impressive spire, and the Habo Church, which is made almost entirely of wood.
If you want somewhere to relax, then the city park (Stadsparken) has plenty of space – and it is also a hive of activity. Youngsters can enjoy the park's mini-farm as well as a huge playground, while the park also contains an open-air museum, with many relics and buildings from the city's past.
Shopping Around
The main shopping street is Ostra Storgaten, which has most of the larger department stores. If you want everything under one roof then the Asecs complex, which was built on the site of a former military barracks, has more than 80 stores and restaurants.
For a more personal gift, try Klostergarten in the Vastra Centrum district. This has plenty of independent craft shops, second-hand stores and locally-produced vegetables and other delicacies.
Eating Out
Jonkoping has one of the highest concentrations of restaurants in Sweden, with plenty of choice. So whether you are after Mediterranean, Mexican or even Swedish, you should find something to your taste. Regional specialities to look out for include isterband, a tasty spiced pork sausage, and ostkaka, a type of cheesecake which has its own national day on November 14.
House Removals to Sweden from The Moving Partnership
Moving Partnership are the people to contact for house removals to Sweden. We can organise commercial and domestic moves to all parts of the country, including Stockholm, Gothenburg, Malmo and Uppsala.
Our European removals department can also co-ordinate moves to France, Germany, Italy, Switzerland, Norway, Denmark and all other countries on the continent. To learn more about our services, or to receive an online quote,
just click here.