Removals to Denmark | Moving to Esbjerg, Denmark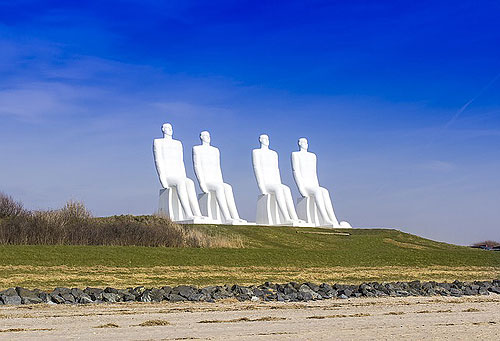 Esbjerg is a seaport on the west coast of Jutland in Denmark, and is the 5th largest city in the country. Built in 1868, Esbjerg was originally a harbour for fishing and other shipping activities, but now it is the 2nd biggest port in the country, making it an attractive destination for people employed in shipping, or a starting point for those who want to explore other parts of Denmark.
If you are considering international removals to Denmark, Moving Partnership Limited are experts in sourcing the best quotes for all types of removals and can help you move swiftly and cost effectively to all corners of Europe and beyond. We can help to take all the hassle out of moving to another country.
Esbjerg is a region where there is plenty of economic growth, especially in the commercial enterprise of wind turbines. This growth has increased traffic through the port, and Esbjerg is now one of the top agricultural export centres of Denmark.
Places to Visit in Esbjerg
Esbjerg is not a city which would instantly conjure up thoughts of tourism, but the city has introduced some great locations to visit and is now more than just a seaport. With a population of over 70,000, it is quite small by UK standards, but is one of Denmark's top cities. You will find some interesting local museums and sports venues which have become popular places to go for residents and visitors.
Esbjerg has its fair share of attractive architecture, including churches. These buildings are not ancient monuments but do have charm and are accessible to the public. When walking along the S͍ædding beach you will hardly fail to notice the giant sculpture on the beach, titled Man meets Sea, a 9-metre-tall (27-feet) statue of four men sitting and looking out to sea. It has become Esbjerg's most famous landmark and sits proudly on one of the many beaches; and on clear days can be seen 10 kilometres away.
This enormous sculpture is not the only striking piece of artwork to see. The Esbjerg Skibet, a statue of a sailing ship, also sits by the sea and is a reference to the roots of the city. Nearby are places of significant natural beauty, and there are stables to hire horses to ride along endless miles of shoreline. You can also hire bikes or go hiking too. Being outdoors is something the Danes relish, and just like the locals you can go ice skating on their outside rink, which is open during wintertime.
Eating in Esbjerg
From blue cheese to warm pastries, Esbjerg has a wonderful culinary culture. The Danish people have a real flare for innovative food and have been re-introducing old ways of cooking, such as smoking and salting, which have been enjoyed on the Jutland coast for hundreds of years. This has had the effect of some of the younger generation opening new restaurants serving traditional and contemporary foods, which are often enjoyed together. There are plenty of fish dishes which are caught in the seas around Jutland, and which have sustained Scandinavians over the centuries .
Eating out in Esbjerg, you can enjoy a variety in restaurants. For example, the Saelhunden and Dronning Louise both have certificates of excellence. The Butcher American Steak House comes highly recommended and there are plenty of cafes and coffee shops in and around the city. For something a little easier, why not enjoy a takeaway Indian or Asian meal? You will be spoilt for choice as there are literally hundreds of places to eat and drink in Esbjerg.
Shopping in Esbjerg
Not to be outdone by Copenhagen, Esbjerg has the longest shopping street on the West Coast of Jutland, with small boutiques and large chain stores such as H&M and Lidl along its never-ending walkway. With over 200 shops and cafes, there is plenty to see, and with a hawker's market and a flea market you will very possibly find a bargain or two while browsing around the city centre.
Travel to Esbjerg
For international removals to Denmark, The Moving Partnership Limited will be able to advise and provide a free removals quote, so travelling to Esbjerg for a permanent move or a short or long contract of work will be no problem.
Esbjerg has is a large transport centre for rail and roads, and is easily accessible by both, with hourly trains to Copenhagen which take 3 hours. The Esbjerg airport has services to Scotland and the Billund Airport offers other travel options further afield.
For a free removals quote from the UK to Europe or in the other direction, click to get in touch with The Moving Partnership Limited. We have partnerships with removals companies around the globe and can find you the best deal.
Please Contact Me
If you would like us to get in contact with you, please fill out your information below:
FREE Quotation
To get a free quote of your move click the button below and fill out our online form:
FREE Quote
Currencies Direct

For further information on the Currencies Direct service please click here:
"Great service, keep it up. Will always remember MPL"
Mr P
Middlesex
"Best price on the market. Quick reply."
Mr R
Malta