Removals to Australia - Top Tips for Travelling the Country by Van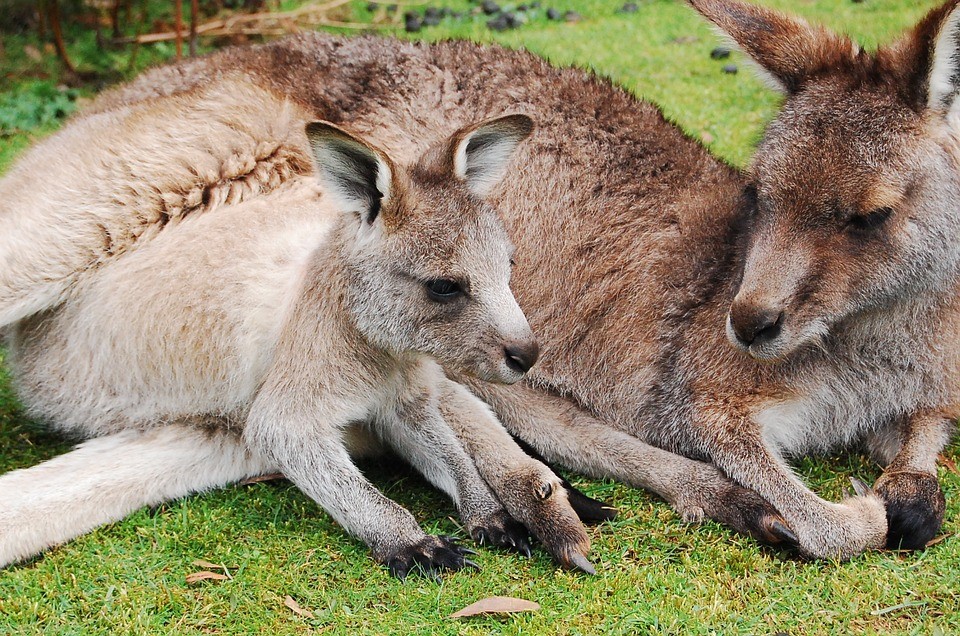 Do you dream of packing it all up and driving round Australia in a van for a year? Moving to Australia doesn't have to be permanent, or complicated.
Many Millennials, in particular, decide to move on a temporary basis and travel around for a while. Whether you are travelling to Australia temporarily or permanently, however, there are plenty of unwritten rules to follow, and safety measures you can take, to help you make the most of your life Down Under.
At the Moving Partnership, we are experts in international removals to Australia. Here we have compiled this list of handy tips for travelling and living in the sixth largest country in the world.
Getting Around
The camper van could be considered the national vehicle of Australia. It's an economical way of getting to know one of the largest countries on the planet – and can give you a real feel for the place ahead of any permanent house move. It's a mini-home on wheels, so you don't need to shell out for any expensive hotels.
Watch the Heat
Daytime temperatures in excess of 40C are not uncommon, and some recent heatwaves in Sydney have melted the roads. So make sure you obey the three elements of the 1980s' 'Slip Slop Slap' campaign – namely, slip on a shirt, slop on some sun cream and slap on a hat.
High temperatures contribute to the thousands of bushfires across the country every year, so, if you are travelling in the outback, make sure you clean up after yourself. Also take care to clear up any natural debris outside your home, like leaves or branches, which could easily catch fire.
It's Not Always Sunny
When it's hot, it's very hot – but carry waterproofs or warm-weather gear around with you as well, as the weather can vary hugely. When it's summer in the south of the country, it's normally the wet season in the north. The old Melbourne saying is that the city sometimes experiences 'four seasons in one day' while Brisbane also has a tropical climate.
And Australia does get some snow, too - enough to sustain a thriving skiing industry. Most of the resorts are in the south-east. The Australian Alps, the highest mountain range in the country, has a higher annual snowfall than Switzerland.
Staying on the Left
If you are considering removals from the UK to Australia, you won't have to get used to driving on a different side of the road. However, as well as driving on the left, Aussies also make a point of walking on the left.
So the next time you are on the pavement, make sure you stick to the left as well, otherwise you may receive some very strange looks. And you can't just cross the road whenever you want, because in some states you can be fined for not using a designated crossing-point.
Barbecue Boost
While you are travelling around Australia, there is plenty of opportunity to enjoy a barbecue, thanks to the many free stations in national parks across the country. If you ever want to have a 'barbie on the beach' then you shouldn't have a problem. They are a great way to get to know people.
Be Wary of Kangaroos
Baby kangaroos might look cute, but the problem is they grow up and breed. There are estimated to be almost 50 million of these marsupials across the country. Drivers need to be wary of them, as they regularly cause road crashes by leaping out in front of vehicles, while farmers often end up counting the cost of their crops being eaten by kangaroos.
Culls are carried out regularly to try to keep their numbers in check. And if you ever want to try out a different type of sausage, 'Kanga bangers' are a common sight on restaurant menus.
Storing Your Items
Whether you are on an extended road trip in Australia or are planning a permanent house move there, there are plenty of advantages to travelling light.
At The Moving Partnership we can supply moving and storage quotes. We have a range of secure, alarmed containers, meaning your possessions will be kept dry, sealed and safe. We can provide quotes for short and long-term storage.
Moving to Australia with The Moving Partnership
The Moving Partnership can help you with all the aspects of your move to Australia. We can clean up your house for you, pack your items – including large or fragile objects – ship your possessions overseas and help clear your cargo through customs.
As we have a wide network of contacts within the international removals industry, we can keep our prices competitive as well as coming up with a removals package which is tailored to meet your individual needs.
We can help you with moves to all Australian regions, and including the major cities of Perth, Sydney, Brisbane and Melbourne. Contact our international department for further information on moving to Australia by following this link.