Packing Tips for DIY Removals and Suitcase Shipping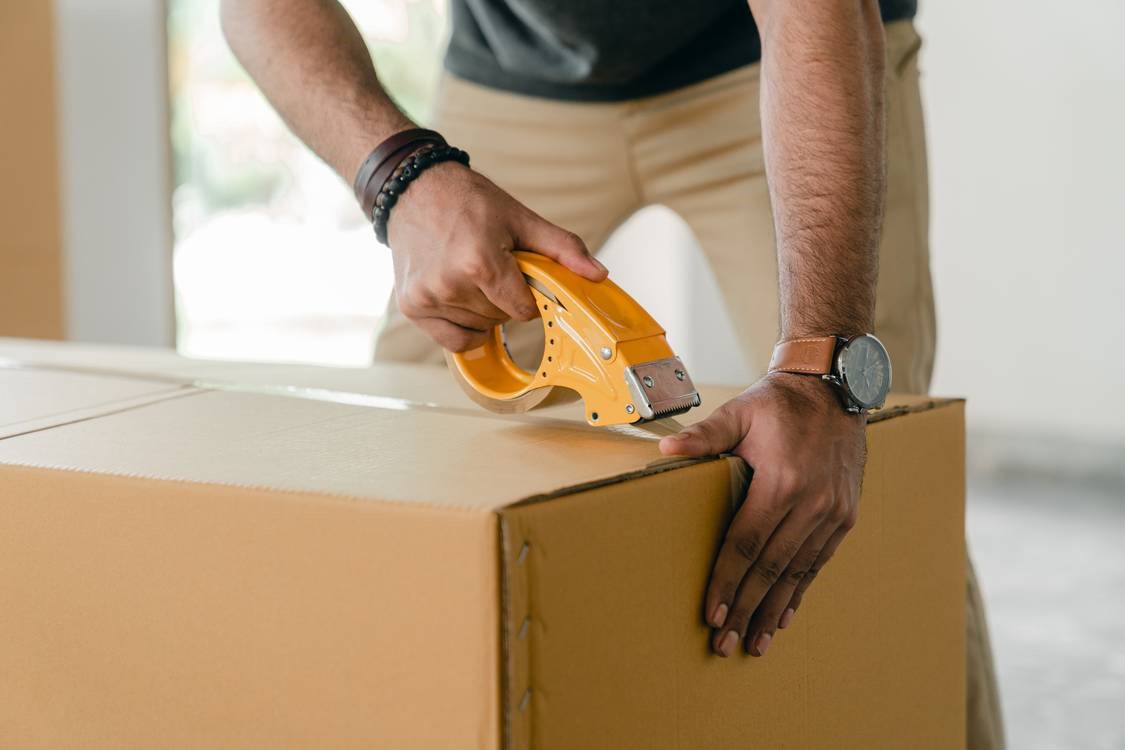 Large numbers of homeowners are opting for DIY removals, both in the UK and abroad. Here are the Moving Partnership's top tips if you are packing up items yourself – or are considering sending items on ahead via a luggage shipping service.
Give Yourself Plenty of Time
If you fail to prepare, then you should prepare to fail, as the old saying goes. Packing all your belongings up will take a lot longer than you anticipate, so make sure you give yourself plenty of time to complete this important task.
Start with non-essential items, such as artwork, ornaments or seasonal items which you won't be using for a while anyway. Working on a room-by-room basis will help with the planning and organisation. Keep at least one list of everything you will be packing up, and tick items off once they have been packed up.
Clean Everything First
If it will take you a long time to pack everything, then it will take you a long time to unpack everything too – and cleaning everything before you pack them up will help reduce the chances of mould or mildew taking hold.
Wash your clothes and bedlinen and vacuum any rugs before packing them up, and if you are taking fridges and freezers with you, make sure they are defrosted and washed out with detergent before being thoroughly dried.
Taking Care of Valuables
Glassware and porcelain can easily break, so make sure you pack them with purpose-built protective materials such as bubble wrap or foam wrap. Plates and bowls should be stored vertically, as this will help to reduce the risk of cracks and breaks: packing them on top of one another means the item at the bottom of the pile is a lot more vulnerable.
Wrapping items with old newspapers does not offer much protection from bumps and falls, and the print can easily stain surfaces. Tissue paper is an effective alternative for smaller items, while large electrical goods can be protected by blankets.
Small Boxes Heavy, Large Boxes Light
If you have any heavy items, put them in a small box or carton of its own. This ensures you will still be able to carry it around. Large boxes should only be used for lighter, unbreakable items such as pillows, towels and linens. If you are putting items of different weights in the same box, make sure the heavier items go into the bottom and the lighter ones on the top.
Use Tailor-Made Solutions
Use specific types of packaging which has been tailor-made for the purpose, rather than trying to cram everything into cardboard boxes. For instance, furniture and beds are best packed in sofa or mattress bags, while clothes should be stored in wardrobe cartons.
Think of the Environment
While you should always make sure every box is clearly labelled, try to write on detachable packaging tape rather than on the cardboard or carton itself. Keep all the boxes clean and dry. Following both these practices will ensure that the box can be re-used.
Suitcase Shipping Tips
If you are sending boxes or cases via a luggage shipping service – which is an attractive option if you are moving overseas, you should bear in mind that they could be travelling by land, sea or air so will need to be packed up carefully. Make sure the items cannot move around too much while they are in transit.
If you are sending items in boxes, use double walled cardboard boxes and avoid plastic ones as these can be brittle. Remove or tuck in any suitcase straps.
Packaging Materials from The Moving Partnership
The Moving Partnership can help you with DIY removals within the UK and overseas. We can supply you with removal cartons in various sizes, as well as specialist containers such as wardrobe cartons and sofa and mattress bags. If you would like to know more, follow this link.
Our 'Pass the Parcel' service will collect your boxes or luggage from your doorstep and deliver to addresses overseas using airfreight, parcel delivery or sea-freight. If you would like a free, no-obligation quote click on this link and fill in the online form.