Overseas House Move to Germany - Lower Saxony and Bremen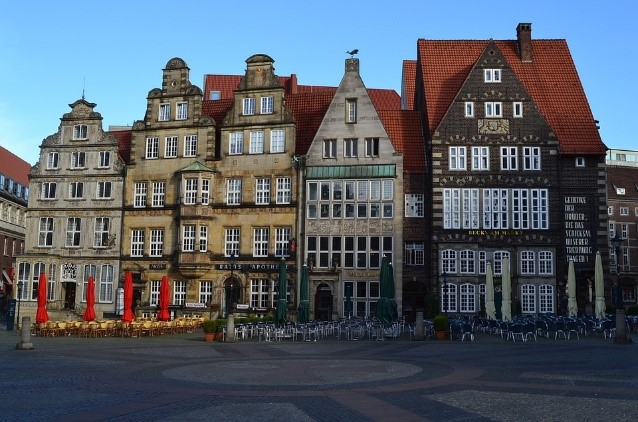 Have you made the big decision to move to Europe, but aren't sure where exactly? Lower Saxony and Bremen may not be the first names which spring out at you if you are thinking of an overseas house move to Germany – but they are in one of the largest areas of the country, which it is quite close to the UK.
The Moving Partnership has been co-ordinating international removals to Germany for many years. Here is our guide to the state of Lower Saxony and the city of Bremen, and how we can help you if you are thinking of moving there.
Where Is It?
Niedersachen, as Lower Saxony is called in German, lies to the north-west of the country, and shares borders with the North Sea, the Netherlands, and several other German states including Hamburg and North-Rhine Westphalia.
It is the country's second largest area by land after Bavaria, and only came into existence as a state following the end of the Second World War, when the map of the country was redrawn by the Allies.
The Economy
You could move here for commercial reasons. The state has a strong local economy, based around agriculture. It has been estimated that half of Germany's hens, 20% of its cattle, and one in three of its pigs can be found in Lower Saxony.
Manufacturing industries are also an essential component of the state's economy. Car manufacturer Volkswagen has its international headquarters in Wolfsburg, and this has created a huge local supply chain of automotive firms all based within the state. Aviation, shipbuilding and steel are also major employers.
Service industries which are growing in importance include tourism – TUI AG, one of Europe's largest travel companies, is based in Hanover – while large numbers of insurance and telecoms companies have been set up in the state within the last 30 years.
The Culture
Lower Saxony has a rich theatrical tradition, with many venues dating back as far as the 17th century. The state theatres, which draw in audiences from far and wide, are located in Hanover, Brunswick and Oldenburg.
The region also has a rich archaeological past, with more than 40,000 historic monuments and buildings, and many of these are open to the public.
Natural Attractions
The Wadden Sea National Park, which runs along the state's northern coastline, was set up in 1986 and is home to more than 10,000 species of animals and plants. A UNESCO World Heritage site, it is ideal for hiking and birdwatching, or you could take a boat trip out to see the seals on the sandbanks and in the saltmarshes.
If you want to see animals at close quarters, then the state boasts several well-established zoos and wildlife parks at Hanover, Hodenhagen (The Serengeti Park) and Luneberg Heath, near Nindorf.
Bremen
The city of Bremen is a separate enclave which is surrounded by Lower Saxony. It boasts a good rate of employment among the expat population, and has a good public transport system and a wide choice of housing.
There are plenty of things to see and do in this charming, historic city, which has a population of more than half a million people. Many of the major tourist attractions are in the heart of the Old Town, or Altstadt. The Market Square, which hosts a spectacular Christmas Market, is also the home of the impressive Town Hall.
If you want to visit somewhere more modern, try the Universum Bremen, a new science centre which has more than 300 hands-on exhibits. Or, if you want to chill out and relax, try the city's 114-acre Rhododendron Park, which is home to more than 1,000 native plant species.
Overseas House Moves to Germany with The Moving Partnership
The Moving Partnership can help you with overseas house moves to all parts of Germany, including Bremen, Berlin, Cologne, Frankfurt and Munich. We have a network of tried and trusted partners throughout the removals industry, which means we can find you a competitively-priced package which is tailored to your exact requirements.If you would like to learn more about our international and European removals services, follow this link and fill in the online form or call us on 0845 0037335.