New York - America's Capital of Culture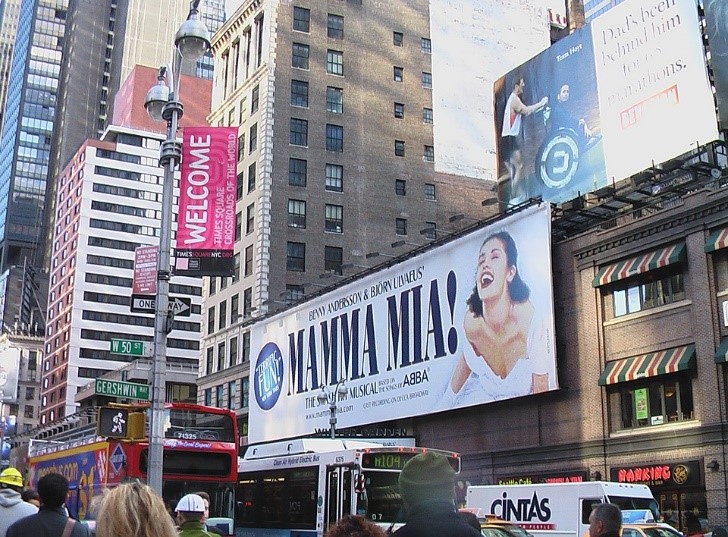 New York is America's capital of culture, and this is one of the factors which makes it such a great place to move to. Many of the major musical, theatrical and literary movements of the past 200 years have their roots in the Big Apple, and the city still has one of the most important and vibrant arts scenes today.
The Moving Partnership have many years of experience in organising international removals to New York. Here we look at a few aspects of the city's culture, both past and present.
Broadway – and Off-Broadway
Broadway is a street which runs through the heart of New York's theatre district in midtown Manhattan. However, playhouses don't need to be located on this street to be classified as part of Broadway.
The term refers to seating capacity, so any New York theatre which can accommodate an audience of more than 500 people can be classified as a Broadway theatre. If the venue has a capacity of between 100 and 499 patrons, it is an off-Broadway theatre. Under 100, and it is called an off-off-off Broadway theatre.
You can expect to pay a lot more for a Broadway ticket, because the shows have high production values and often have a big Hollywood name (or two) in the cast. Musicals are the current trend - Chicago and Phantom of the Opera are the two longest-running Broadway shows. However, off-Broadway shows also provide high-quality entertainment, with many productions starting here before transferring to a bigger venue.
Making Music
Many musical styles originated in New York City. The New York Philharmonic, which was formed in 1842, helped to establish the city's reputation as a centre for classical music. Modern pop music owes much to the legacy of Tin Pan Alley, an area in Manhattan between Fifth and Sixth Avenues. Songwriters, publishers and musicians who were based here came up with many of the world's best-known songs in the late 19th and early 20th centuries. And New York's Greenwich Village was the home for many of the country's leading folk musicians.
In more recent years the city developed a thriving disco and punk scene, aided by the city's nightclubs. So, in the 1970s, CBGBs helped punk and new wave bands like The Ramones, Blondie and Talking Heads get established, and Studio 54 and Paradise Garage aided the explosion of disco music.
There are still plenty of venues in New York City where you can catch a wide range of bands, from major venues such as Madison Square Garden and Radio City Music Hall, which have hosted big names such as Lady Gaga, Radiohead and Tony Bennett, to smaller pubs and clubs.
The Museum Mile
Aficionados of culture and history should find somewhere fascinating to look round in New York. The Museum Mile, which is the name given to a stretch of Fifth Avenue on Manhattan's Upper East Side, has no fewer than nine museums.
These are: The Museum for African Art; El Museo del Barrio, which specialises in Latin American and Caribbean art; the Museum of the City of New York; The Jewish Museum; The Metropolitan Museum of Art, the largest art museum in the whole of the US; the Cooper-Hewitt National Design Museum; the National Academy Museum and School of Fine Arts; The Guggenheim Museum, which is almost as famous for its modernist construction as for its exhibits; and the Neue Galerie, which specialises in early 20th-century German and Austrian work.
A Literary City
New York is also one of America's leading literary cities. The Chelsea Hotel in Manhattan, which is due to reopen in 2019 after a long period of renovations, was well known as a haunt of writers, poets and playwrights. Mark Twain, Dylan Thomas, Arthur C. Clarke, Arthur Miller and William S. Burroughs all lived here, and penned some of their most famous works here too.
If you want to retrace the steps of famous writers or admire their work, then Edgar Allan Poe's Cottage in the Bronx is open to the public. Another highlight is the Morgan Library and Museum in Madison Avenue, which contains Charles Dickens' original manuscript for A Christmas Carol, and the scraps of paper on which Bob Dylan wrote the lyrics for Blowin' In the Wind.
But it's not all about the past. The Poetry Project in East Manhattan and the Poets House in Lower Manhattan both offer a regular series of readings and writing workshops.
International Removals to New York With The Moving Partnership
If you are thinking about moving home overseas, we can help with international removals to New York, Washington, and all parts of the USA, as well as to other worldwide destinations including Australia, New Zealand, Canada, South Africa and China. We also provide removals to all European destinations, including France, Italy, Germany and Scandinavia.
Because we can source quotes from hundreds of different removals companies, you can be sure we will offer you a competitively-priced moving package which is tailored to your individual requirements. Whether you are considering a move for domestic or commercial reasons, you can find out more about our services by following this link.