Key Reasons to Choose The Moving Partnership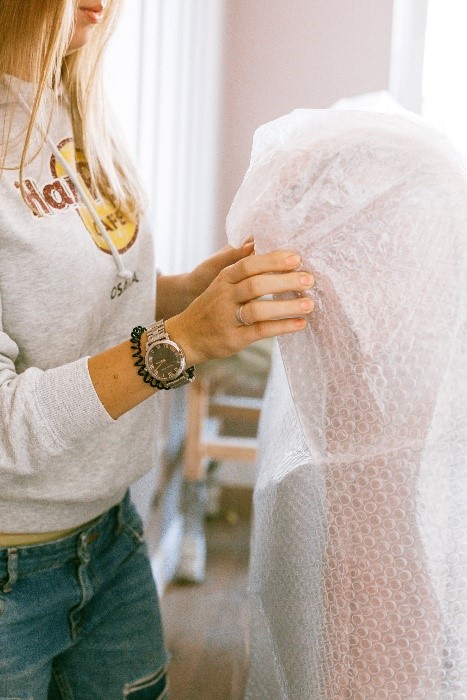 Choosing the right removals firm for domestic or commercial moves can be one of the most important decisions you will take, as you are entrusting all your possessions to someone else during can be a very stressful experience.
Here, The Moving Partnership outline some of the key reasons why we have so many advantages over our rivals – and how we can always keep our prices competitive.
The Countries We Go To
Whether you want to move to within the UK, to Europe or even further afield, we will be able to help you. We can handle removals to all towns and cities within the UK, and we can also help you with DIY removals. We can ensure that you have all the packaging materials you need, including cartons, tissue paper, bubble wrap, vinyl tape and sofa and mattress bags delivered to your home within 48 hours.
We also offer a removals service to all the major destinations in Europe, including Germany, France, Switzerland, the Netherlands, as well as all the Scandinavian countries. If you are considering moving further afield, then we can help with removals to Australia, New Zealand, the USA, Canada, South Africa, China, Cyprus, Turkey, China and the United Arab Emirates.
We don't just help with house moves – we have also helped many companies with their relocations within the UK and abroad.
The Extras We Offer
With The Moving Partnership, it isn't just a case of turning up on the day, loading everything up and taking it to your new home (or office). If you book us then you get a complete service, which can also include packing and unpacking your items, cleaning your new home and your old one, as well as removals insurance so you are covered in the unlikely event of anything going wrong.
If you have pets, then we've got that covered as well. We can help you with all the paperwork, the method of transport and any legal quarantine requirements you will have to obey. Over the years we have moved many different types of animals, not just dogs and cats.
You Don't Have to Move Everything at Once
Moving your home or office can be a very stressful experience, and it can be very difficult to remember everything on removals day. With us, you don't need to send all your possessions in one go.
You can send items on ahead via our luggage shipping service, Pass the Parcel. If you need storage at any point – perhaps you are stuck in a chain or perhaps you just haven't decided what items you want to take with you yet – then we can also store your goods in secure, dry and sealed containers.
With overseas moves, you have the choice of shipping all your items through our dedicated service where you have sole use of a shipping container, or we can ship your items as part of a shared consignment (our groupage service.) Any items you need immediately can be sent via air freight. It's always a case of whatever works best for you.
Our Network of Contacts
We have built up an extensive network of contacts within the removals industry over the years, both within the UK and abroad. This means we can always source a variety of quotes for your move and we will then recommend the most competitively priced one which meets your exact needs.
At The Moving Partnership, virtually all of the companies we deal with are members of either the British Association of Removers (BAR) or are accredited by FAIM, the Federal Association of International Movers. Both organisations are committed to upholding the highest of standards within the industry.
Removals with The Moving Partnership
Whether you are interested in DIY removals, commercial relocations or house moves, just call 0800 772 3709 and The Moving Partnership will be able to help. if you click here and fill in the online form, we can give you a free quote for your move.