Key Factors in Choosing the Best Removals Company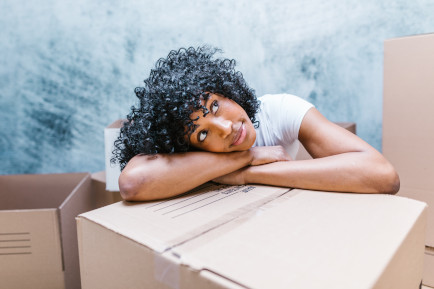 Moving house is one of the most stressful experiences anyone can go through, with some surveys rating it more nerve-wracking than getting a divorce, having a baby or starting a new job. So you want to make sure that you pick the right removals company for a day when you'll be putting your most valuable possessions in the hands of complete strangers.
UK removals company The Moving Partnership has been helping families move to a wide variety of destinations at home and abroad for many years. Here are our top tips to help you choose the best removals company for you.
Don't Rely on Just One Quote
It may be that where you are moving to, prices are lower than where you are moving from. At the same time, removers may be better in one area than another.
At The Moving Partnership, we will do a lot of this work for you as we compare a range of quotes free of charge. We have an extensive range of contacts within the removals industry at home and abroad, so our quotes apply to moves to international destinations as well as within the UK.
Get a Costs Breakdown
This will enable you to find out about overtime, mileage rates and how much they are charging for individual items, such as packing and unpacking. You may also be able to calculate how many people will be helping you move on the day, along with what type of vehicle they are using. Will it be able to go where you want it to? Will there be access problems, such as a narrow driveways? What is their policy in the event of a delay?
What About Surveys?
If this is a service they offer, you should feel more confident because this demonstrates they are able to anticipate any potential problems. A visit, either in person or remotely, should avoid any problems about missing something you need packing or other issues, such as access to your property
The Moving Partnership offer both home and video surveys. The latter is more convenient for many of our customers who have busy working lives and also helps with coronavirus requirements, such as social distancing. Our video surveys are free and can be booked by clicking on this link.
Checking Their Reputation
Many companies have testimonials and review scores on their own sites. You will also be able to find reviews on Google as well as dedicated review sites, such as Trustpilot. Another thing you could do is to check if a removals company is a member of any trade bodies, because joining such bodies often requires checks and meeting set industry standards.
At The Moving Partnership, most of the companies we deal with are members of either the British Association of Removers (BAR) or are accredited by FAIM, the Federal Association of International Movers. Both organisations are committed to upholding the highest of standards within the industry.
Find Out About Any Extra Services
Another key factor is the amount of additional services they provide, including:
Removals insurance – if they do offer it, is it competitively priced? Bear in mind it will give you extra peace of mind on the day itself.
Packing and unpacking - Do they do it for you? And do they sell packing materials if you want to wrap everything yourself? Although these are not necessary services, they can come in very handy if you are short on time, have a lot of items, want to keep your most precious items safe or just want someone else to take away some of the stress of the move.
The Moving Partnership's extra services include insurance, packing and unpacking, packaging supplies (including specialist containers like wardrobe cartons and sofa and mattress bags) and access to secure storage facilities. This last service is particularly useful if you're not sure what to do with all your possessions or are stuck in a chain and need somewhere to put your items.
UK Removals Company The Moving Partnership
Whether you are interested in DIY removals, commercial relocations or house moves, just call us on 0808 280 2546 and we will be able to help. If you click here and fill in the online form, we can give you a free quote for your move.