International Removals to Denmark - Five Reasons to Move to Copenhagen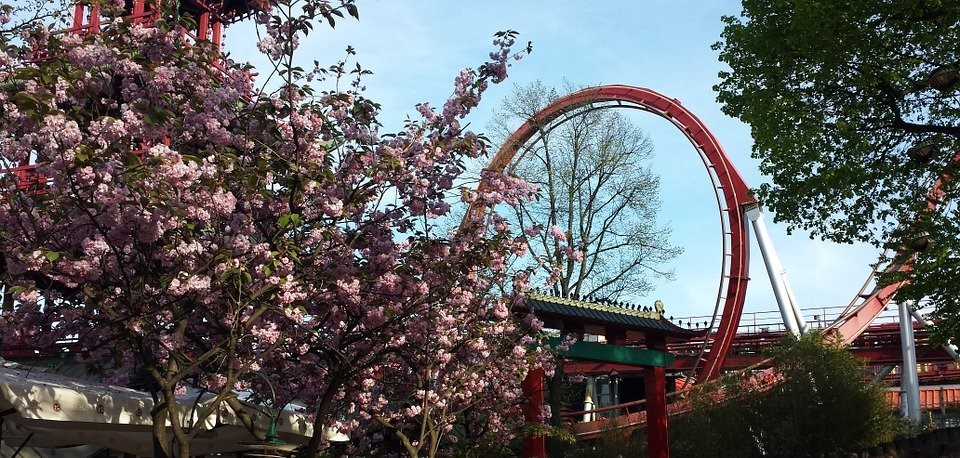 What's wonderful about Copenhagen? Danny Kaye may have made the Danish capital famous in the song back in the 1950s, but even today the residents of Copenhagen are officially recognised as being among the happiest people on the planet.
Here The Moving Partnership, who offer high-quality international removals to Denmark, look at five key reasons why so many people are still so keen to move to Copenhagen.
The High Quality of Life
According to many respected international surveys, Copenhagen residents enjoy some of the highest quality of life not just in Europe, but in the world. It ranks particularly highly for the excellent working conditions and generous salaries, coupled with a comprehensive welfare state which is the envy of many other countries.
The Danes have also introduced a high level of flexible working, so employees can organise their hours to suit their family. These factors all mean the city's residents, known as Copenhageners, enjoy an excellent work-life balance.
It's Better by Design
The Danes are very good at inventing things – whether its pedal bins, dry cell batteries, Google Maps or Lego. Nowadays this love of innovation can also be found in the interior design stores around Copenhagen, where their new trends are often copied by the rest of Europe. The concept of 'hygge', where the emphasis is on homes looking cosy and welcoming, is one of the most popular exports from Danish culture.
The Danes also have a passion for fashion, and there's plenty of boutiques and high-end stores in Copenhagen. The main pedestrianised shopping street, Strøget, features many luxury stores, including Prada, Gucci and Louis Vuitton, while fashion chains like H & M and Zara are nearer to City Hall Square.
Gardens and Guards
There's plenty for the see and do in the Danish capital. The famous Tivoli Gardens, pictured above, is the second oldest amusement park in operation in the world. If you don't fancy riding the massive rollercoasters, you can enjoy one of the many concerts or pantos which take place in the grounds, spend some time – and money – in the amusement arcades or just relax in the gardens.
History buffs should check out the National Museum, which tells the story of Denmark from the Stone Age to the present day, and the Amalienborg Palace museum, where you can learn all about Danish royal family. The current royals still live in the palace, and you can see the Changing of the Royal Guard outside at 12 noon every day.
It's Very Green…
Copenhagen wants to become carbon-neutral by the year 2023. It's already ensuring that most of its buses are electric rather than diesel-powered, and it's a city where the bike rules and not the car. At least half of Copenhagen's workforce pedal to work using a network of more than 250 miles of segregated cycle lanes and 600 miles of cycle paths.
There's plenty of green spaces and parks to relax in, with the King's Garden, in the grounds of Rosbenborg Castle, the oldest and most visited of them all. And one of the city's newest developments, the Copenhill waste facility, doubles up as a ski and snowboard slope even when it's busy turning rubbish into energy.
…Except at Christmas, When it's White!
While a white Christmas can't be guaranteed, there is a much greater chance of snow on 25th December than in many other cities across the world. The Danish winter lasts for four months, so there is a fair chance you'll see some frost or ice, even if there isn't any snow.
The Danes love to embrace the winter weather, so much so they aspire to reach a state of coziness known as 'Hygge'. Much copied around the world, Hygge of a celebration of all the delights that the colder weather brings; warm wool sweaters, log fires, candles everywhere and a strong beer in a traditional pub.
There are plenty of Christmas markets to visit if you want to buy a traditional present for a loved one, while Copenhageners can be found ice skating on the big rink installed in Frederiksberg Have for the festive season.
International Removals to Denmark with The Moving Partnership
If you are interested in international removals to Denmark, The Moving Partnership will be able to help you. We have organised moves to all destinations across the country, including Copenhagen, Aarhus, Odense and Aalborg.
If you have a large number of items you wish to take with you, then we recommend you use our dedicated service which offers the sole use of a shipping container. Alternatively, we can offer a part-load or groupage service, where your possessions will form part of a shared consignment. We can also use air freight for any items you need as soon as you arrive.
Our network of tried and trusted contacts in the international moving industry means we can source a competitively-priced quote which will be tailored to meet your individual requirements. If you would like to receive a free moving quote, follow this link and fill in the online form.