Moving Guides - International Removals to Canada
Moving Partnership provide international removals to Canada. We offer a first class removal service for UK removals to Canada, removals from Canada to the UK and between most other European and international destinations. Through our network of removals partners, we can pass on huge savings on your removal costs whilst still maintaining the highest standards and offer a wide range of removal services including shipping, packing, storage and insurance.

We will advise you on all aspects of your move including transporting your car, pets and other specialist items, customs regulations and insurance.
Click here for a free online moving quote.

We have put together the following moving guide to help you plan for your new life. Please note that all information is believed to be correct at the time of writing. Any important details should be checked with our international removals department before your departure.

Moving to Canada: Visas
People moving from the UK to Canada will require a visa or work permit to make their stay legal. There are a number of visa options, which include Skilled Worker, Family Visa, Business Visa and Work Permit. These are outlined briefly below.
The Skilled Worker visa is awarded to people who have skills and experience in areas that will complement Canada's work force. Applications are assessed using a points system, which takes into account the applicant's level of education, qualifications, work experience and fluency in English and French. This is one of the most popular visas applied for to gain entry into Canada.
A Family visa requires sponsorship from a relative already living in Canada. Family reunion is important to the Canadian government and so this visa is open to all relatives. The sponsorship requires that the relative already living in the country, take responsibility for the immigrant on a financial level. The applicant planning international removals to Canada must be in health and have no criminal record.
A Business visa covers applications from self-employed and business people who wish to work independently in Canada and contribute to the economy. The visa requires them to have sufficient funds and experience in their business area.
Migrants who have been offered a job by a Canadian company can legally live and work in the country by obtaining a work permit. This is awarded through the CIC (Citizenship and Immigration Canada).
Schools in Canada
Children must attend school between the ages of six and sixteen. There is a varied range of schooling options available including public schools, private schools, single sex schools and boarding schools. The schools in Canada are of an excellent quality. Each Canadian province holds the responsibility for their own curriculum and there are many variations between the provinces.
On completion of secondary school students can go on to university, or a vocational college, for which fees are charged in most cases. Approximately one seventh of the population holds a university degree.
Health Care in Canada
Health care in Canada is provided through a publicly funded, subsidised system that is paid for through the taxes. As with the schooling, each province is responsible for its own health care system and so the level of care varies. Most provinces include preventative health care, GP visits, emergency treatment and visits to specialists as part of the standard health care available to all.

Additional cover is generally included as part of an employee's salary package. This subsidises the cost of prescription charges, physiotherapy and chiropractic treatments to around 80%.

Problems with the Canadian health care system include long waiting times, inadequate funding and a shortage of qualified staff. On balance the level of care provided is generally satisfactory - and Canada currently rank 30th in the world for their health care system.

International removals to Canada - Contact us now to discuss your requirements.
Further Information

Removals to Toronto | Removals to Vancouver | Removals to Ottawa
Book a Video Survey
Contact us for your free
24/7 video survey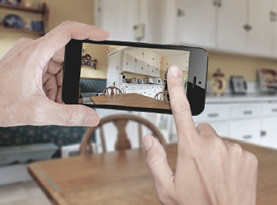 Moving Partnership FX

For more information on our Currency Exchange Service click here:
Please Contact Me
If you would like us to get in contact with you, please fill out your information below:
FREE Quotation
To get a free quote of your move click the button below and fill out our online form:
FREE Quote
"They are by far the most competitive and are always very friendly and incredibly efficient"
Mrs G
Australia
"'Moving day' - very nice and very polite team!!!! All packed and loaded in one day! "
Mrs A
New Zealand