Five Reasons Why It's a Good Time to Move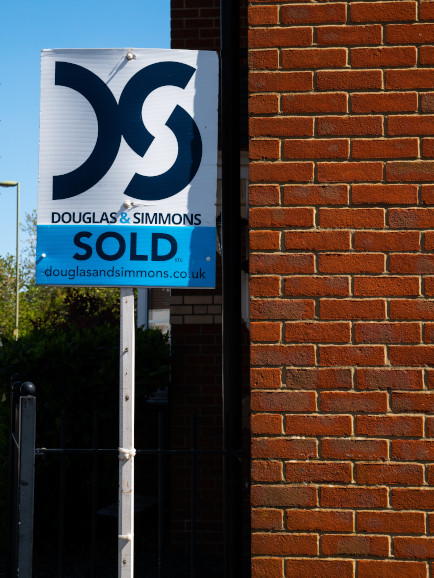 The number of house sales in the UK has hit a record high, with more than 180,000 properties changing hands in the month of March alone. This is double the comparable total from a year ago, and is the highest figure since HMRC started publishing data in this way back in 2005.
Here The Moving Partnership, who offer commercial, domestic and DIY removals to all parts of the UK, look at five key reasons why so many people are looking for pastures new.
The Stamp Duty Holiday
Announced last July by Chancellor Rishi Sunak, the 'holiday' reduced the amount of tax buyers paid whenever they completed their purchase. Prior to this, homebuyers had to pay stamp duty on all properties valued at £125,000 and above; the more expensive the property, the more tax you paid.
The Treasury is now gradually phasing out the stamp duty holiday, but many would-be homebuyers have still been trying to complete their purchase before the various deadline dates. (From this month, stamp duty applies on all homes valued at £250,000 and above; from the end of September, the tax will return to the old levels.)
Other Government Help
The Government also introduced a new mortgage scheme for would-be buyers in April this year. The scheme helps people with a 5% deposit to get on, or stay on, the housing ladder.
This applies to homes valued at up to £600,000 and works by the government offering lenders the guarantee to provide mortgages that cover the other 95% - subject to the usual affordability checks. This scheme has been taken up by lenders including Lloyds, Santander, Barclays, HSBC, NatWest and many others.
There is other help available too. For example, the Government is still running the Help to Buy scheme for first-time buyers.
More Savings and Deposits
For those whose work was unaffected during the pandemic, many were able to save more money than usual; not just on the cost of getting to work but there has also been a reduction on social spending, such as dining out or attending music gigs.
All of this has meant that first-time buyers are now more likely to be able to afford the deposit, especially with the help of their family members who have also been able to save during this time.
People Need More Space
With more people working from home, there is an increased need to create dedicated workspaces and home offices. Children have also been studying more at home and some uni students have returned home rather than continuing to study on campus. This has ultimately meant that more people are looking to buy somewhere bigger.
Rural Rather Than Urban
People are beginning to realise that they need a garden or more room for a better quality of life. Hence why the demand for rural properties is outstripping those wanting to move to towns and cities. This is also supported by the fact that many people don't need to be in the office any more, or at least not as much, so the incentive to buy somewhere close to work is dwindling.
UK Removals With The Moving Partnership
Wherever you want to move to in the UK, The Moving Partnership can help get you there. We have a wide network of contacts in the removals industry, both at home and abroad, and can source a competitively-priced quote that will be tailor-made to fit your individual needs.
Among the places we move to include all the major towns and cities, including Belfast, Birmingham, Leeds, Leicester and London. We can help you with rural moves as well. We also offer a range of other services, including insurance, packing and unpacking and storage. We can even assist you with DIY removals within the UK if you would like to do some of the work yourself.
Call us on 0845 0037335 for the latest prices, or click here for a free online moving quote.