Five Reasons to Send Sports Equipment via Pass the Parcel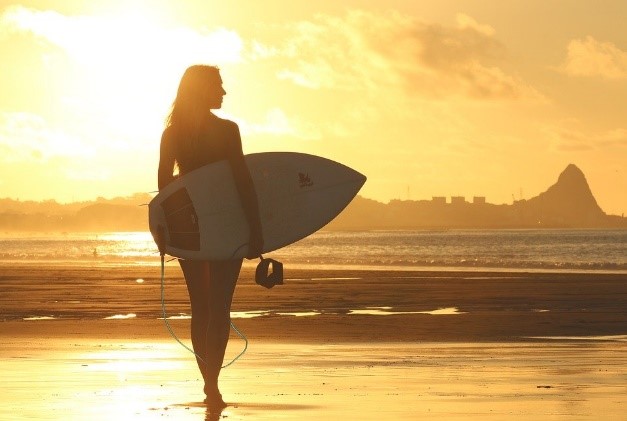 Luggage delivery services are proving increasingly popular, whether you are going on a activity holiday or entering a sporting competition. Here, The Moving Partnership looks at five of the reasons budding sportsmen and women would find our 'Pass the Parcel' service ideal once the coronavirus travel lockdown is over.
The Items Are So Bulky
A large number of sports require the use of specialist equipment which won't fit in the average suitcase. This applies whether you are going on holiday in the winter (snowboards and skis), in the summer (golf clubs and bicycles) or out on the water (surfboards). So, unless you send them on ahead, you'll have to carry them with you on the day of travel – along with your passports, tickets and other travel documents, and not to mention all your suitcases.
You Can Preserve Your Energy
When you go on holiday, you want to enjoy yourself – and it isn't going to be easy doing that if you have a large item of sports equipment to add to your luggage. Think of the physical effort required to carry it around on public transport, or an airport shuttle bus, before you even get to the check-in desk at the airport.
If you are using your equipment for a competition, you want it to be in the best physical condition possible when you arrive. That won't be easy to achieve if you have the worry of making sure your equipment isn't damaged in transit.
You Can Use Your Own Equipment
Using a luggage delivery service means you can use your tried and trusted sports equipment once you arrive at your destination. This is particularly important for professional sportspeople, who need to gain whatever competitive advantage they can – although many holidaymakers use the service because they prefer to use their own equipment too.
You'll Save on Airline Baggage Fees
Airlines are extremely strict on the weight allowances and the size of the equipment you can bring on board. While some airlines will allow you to take sports items separately, if you exceed any of the specified limits you face the issue of either paying substantial fees or not being allowed to take your equipment on board at all.
Sending your sports items separately with our 'Pass the Parcel' service avoids all of these problems – and you won't have the expense of hiring equipment when you get there.
Your Items Will Be Safe
Using our dedicated 'Pass the Parcel' service means you will have complete peace of mind regarding the transport of your sports gear. You won't need to worry about leaving anything behind on public transport, or about losing it at the airport. You can check the progress of your items in transit with our special tracking service.
Suitcase Shipping with Pass the Parcel
We can send your sports equipment via land, sea or air to destinations within the UK and abroad. Just tell us where you want it to go, how many items there are and their total weight. Once we have confirmed all the details, we will send you a set of labels for you to print out and attach to your consignment. We then collect the items and deliver them to your destination.
Our 'Pass the Parcel' service isn't just for sports gear, you can send almost anything – however, some items like explosives, ammunition, foodstuffs and chemicals are not permitted. A full list of these exemptions can be found here.
If you would like to know any more about our Pass the Parcel service, follow this link to email us, or call us on 0800 772 3709.