Five Reasons to Move Home to Norway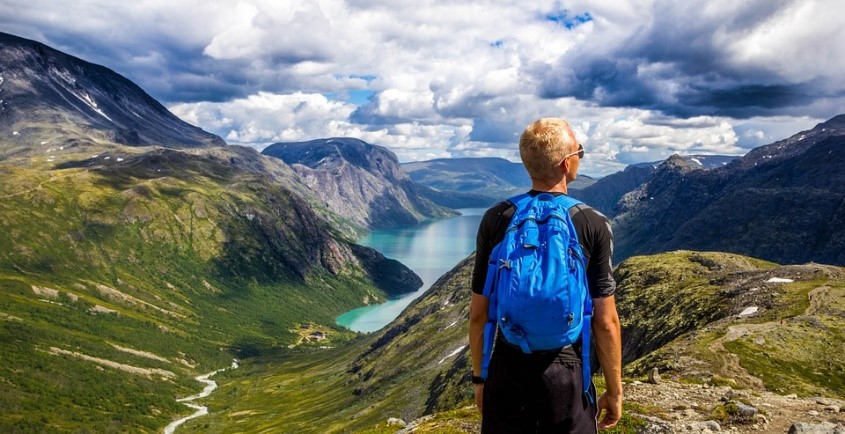 Say Norway and most people will think of fjords and skiing – but there is far more to this Scandinavian country than that. The Moving Partnership has many years of experience in helping people – and businesses – with house removals to Norway. Here are five key reasons why this Scandinavian country is such a popular place to move to.
You Can Camp Anywhere You Want
The Norwegians have a law called Allemannsrett, which means you can put up a tent anywhere you like, provided it's not a private property or a national park. There are some additional rules and regulations, such as how close you can pitch a tent to the nearest property, and where you are permitted to light a fire, but it's still great news if you enjoy the outdoor life.
The Scenery and the Sky
It's true that the country's fjords are one of the biggest draws for tourists. These beautiful coastal inlets were formed by glaciers and the sea filled the resulting valley floors. Norway has more than 1,000 of them. The most famous include the Sogneford, which is more than 200km long, and the Geraingerfjord and the Naeroyfjoord, which are both on the UNESCO World Heritage List.
However, Norway is also one of the best countries to see the aurora borealis or Northern Lights, a spectacular skyscape caused by the collision of electrically-charged particles from the sun with similar particles in the earth's atmosphere. The sky turns a mixture of colours, including red, blue, green and purple. Norway, and particularly its northern coast, is an ideal spot to see it in winter, as there is very little light pollution.
People Speak English
Nine out of every 10 Norwegians speak English, which isn't surprising as it is considered a second language and is taught as a core subject in schools from quite an early age. Many university courses are taught in English as well.
Public information notices, for instance in museums, on public transport, and in restaurants and pubs, are usually printed in English and sometimes in other languages, such as French and German, as well.
Norway is a multicultural society – more than 10% of the country's population was born abroad – and it also scores well for gender equality. Heavily subsidised childcare arrangements encourage women to go back to work after starting a family.
You Can Enjoy a Good Quality of Life…
The country has plenty of room - with a population of just over 5.2 million, that works out at an average of only 14 people per square kilometre. Norwegians are also among the happiest people in Europe, according to a respected international index. Life expectancy, at 81, is also above average.
The country also has an extremely low level of crime. There are only around 4,000 prisoners in Norway's jails, and at the end of their sentences very few of them reoffend because of the progressive rehabilitation programmes on offer. Criminals are encouraged to work off their debt to society and are given plenty of opportunity to learn new skills while inside.
…A Healthy Life…
Norwegians have one of the healthiest lifestyles of any country in Europe. Their diet includes plenty of fruit, vegetables and fresh fish, and in the urban centres people are encouraged to get around by bike or on foot.
Sport, and exercise, are also crucial parts of the country's culture. As the old saying has it, 'Norwegians are born with skis', and this tradition is reflected not just in the number of resorts throughout the country, but also the number of Olympic medals Norway has won in winter sports.
…and a Good Standard of Living
The cornerstones of Norway's economy are oil, gas and petroleum, not only for domestic consumption but also the export market. The money these natural resources bring to the country's economy, coupled with a low unemployment rate, mean that the Government can afford to subsidise high-quality healthcare and education systems. Average pay levels are high, too – and immigration laws mean you will need a job if you want to stay for more than six months. These factors help to compensate for the relatively high prices you can expect to pay for food and drink.
House Removals to Norway with The Moving Partnership
The Moving Partnership can help you if you are thinking of moving house to Norway, whether it is for domestic or work reasons. We have helped people with removals from the UK to Oslo, Stavanger, Bergen, Trondheim and Lillehammer.
Our removals service offers customers as much choice as possible, to ensure that we come up with a package which is right for you. For instance, if you need to relocate your office and have a large number of items to move, then our dedicated service will be ideal for your needs. Smaller loads are more suited to our groupage service. And if you have to know your collection and delivery dates, you can choose our Special service.
To find out more about house removals to Norway, contact us on 0800 772 3709 or follow this link and fill in the online form.