Five Key Reasons to Move to Scandinavia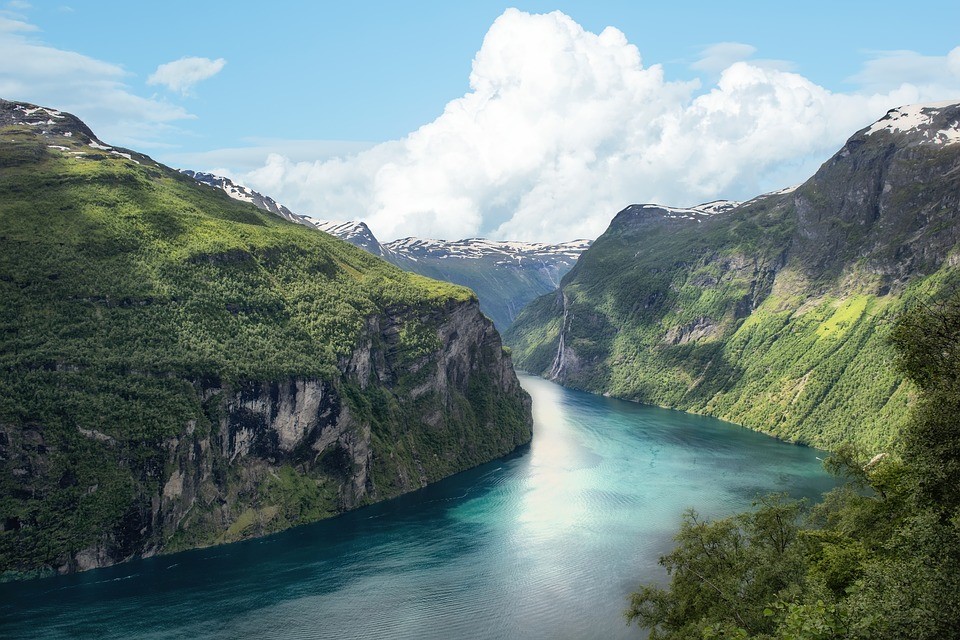 Scandinavia is fast becoming one of the most popular regions in the world to move to – particularly if you don't mind the cold.
The Moving Partnership specialise in providing house removals to Scandinavia. Here are five key reasons why moving to Norway, Sweden or Denmark has proved increasingly popular among families and young professionals.
The Stunning Scenery
Norwegian fjords are famous the world over. There are more than 1,000 around the country – and they were all formed by glaciers retreating and sea water filling the valleys which were created.
However, there are plenty of stunning sights in Sweden and Denmark too – such as the Stockholm Archipelago, a network of small islands which surround the Swedish capital, which are perfect for hiking or kayaking through or admiring the undisturbed wildlife. Scandinavia is also one of the best places in the world to see the aurora borealis, or the Northern Lights, a display of dancing colours which dominate the skyline in the Polar regions.
Even a man-made constructions lik the Oresund Bridge, which links Sweden and Denmark, is a sight to behold. At one point, motorists are almost 200 feet above the Oresund Strait, and the next they are over 30 feet below it, driving through the Drogden tunnel.
Trendy Towns and Cities
All the major towns and cities have an ideal mix of the new and the old – traditional wooden buildings and shiny modern skyscrapers, excellent museums and trendy nightclubs. Whether you enjoy classical, folk or rock music, you should find a live act to your taste somewhere.
And Scandinavia hosts some of the most famous and well-attended music festivals in the world – including the Distortion festival in the Danish capital Copenhagen and the Bergenfest in the Norwegian city of Bergen.
The Food
Norway, Sweden and Denmark are a food-lovers' heaven. You are never far from the sea, which means you can enjoy lots of fresh fish. Prawns, pickled herring, cured or smoked salmon and crayfish are all common sights on dinner plates throughout the region.
If meat is more to your taste, then flaeskesteg pork roast is as popular in southern Scandinavia as roast beef is in Britain, while northern Norwegians enjoy smoked, dried lamb. There are literally thousands of meatball dishes to choose from across the region, and, thanks to the local traditions of home baking, those with a sweet tooth are well catered for as well.
The Healthy Lifestyle
As well as enjoying freshly-prepared, locally-sourced food, Scandinavians take plenty of exercise. Almost one in three Danes who live in cities cycle to work, while almost half of all Swedes enjoy regular long walks. Saunas and skiing are popular throughout the region, while many Scandinavians are members of local sports clubs, from childhood until retirement.
These healthy habits are extended into the workplace as well. Scandinavia has one of the most generous holiday allowances in the world, and even when you are at work you are encouraged to take short breaks to help you stay motivated and refreshed during the day.
The Sustainable Way of Life
Scandinavia is leading the way in coming up with innovative ways of cutting carbon footprints. In Norway, for instance, 98% if the country's electricity production comes from renewable sources, and all cars which run on fossil fuels will be banned from 2025 as part of a drive towards electrically-powered vehicles and cycles.
Sweden has had a carbon tax for almost 30 years and is aiming for no net emissions of greenhouse gases by the year 2045.
Meanwhile, Denmark was the birthplace of 'hygge', a lifestyle which puts the emphasis on cosiness and conviviality. It also means wearing natural, well-made clothes and enjoying the simple pleasures of life.
House Removals to Scandinavia with The Moving Partnership
If you are interested in house removals to Scandinavia, then call The Moving Partnership. We can co-ordinate your move to Norway, Sweden and Denmark, whether it is for work or personal reasons.
Our European removals department can also come up with an individually tailored removals package to France, Italy, Germany, Switzerland and all other countries on the continent. If you would like to learn more, or receive an online quote, simply click here.