Five Key Advantages of Moving to the Benelux countries - Belgium, the Netherlands and Luxembourg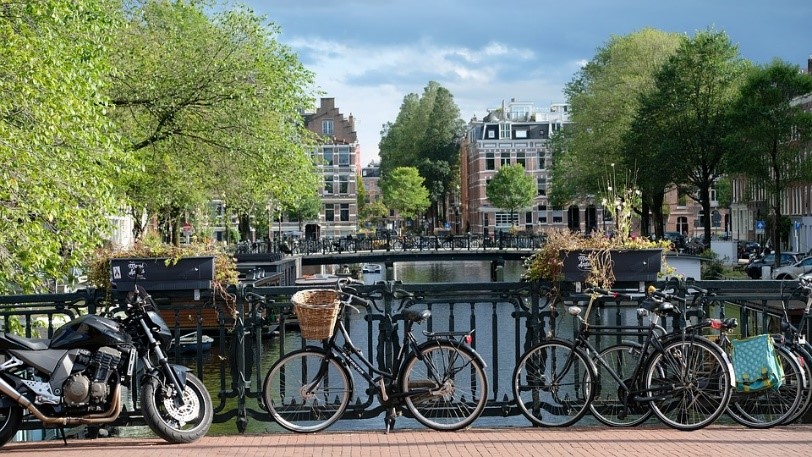 The word Benelux comes from the names of three European countries – Belgium, the Netherlands and Luxembourg. Although the term was originally used as the name of the customs union agreed between all three states, it is now used as a more general term to refer to one of the most attractive regions of the continent.
As experts on removals to Belgium, the Netherlands and Luxembourg, our team at The Moving Partnership have come up with five key advantages in moving to a Benelux country.
Small is Beautiful
All three countries are comparatively small, which means that everything is close by. For instance, the Netherlands covers an area of around 41,000 square miles, which is around 16 times smaller than the US state of Texas.
For those who live in any of the urban centres, such as Brussels, Antwerp and Ghent in Belgium, and Amsterdam, Rotterdam and Eindhoven in the Netherlands, this means that your home and your workplace are usually quite close together. If you fancy getting away from it all, then the countryside, the coast and the neighbouring countries of France and Germany are also within easy reach.
They're Multilingual
All three countries speak in a variety of different tongues, including French, German, Luxembourgish (in Luxembourg) and Dutch (in Belgium as well as the Netherlands). There are also a number of unofficial local dialects, such as Flemish and Walloon in Belgium.
However, you have no need to worry if your French or German is a bit rusty, as English is widely understood and used, particularly in Belgium and the Netherlands.
They're Great for Cycling…
There is a strong cycling culture in all three Benelux countries. This is partly because most people in the cities live quite close to their workplace, and local authorities, particularly in Amsterdam, have encouraged people to use bikes rather than cars to avoid too many traffic jams.
Belgium, Holland and Luxembourg are also known as the Low Countries, and all lie mainly at or below sea level. This means cyclists don't have to worry about too many hills or mountains, whichever part of the country they are in.
…and Plenty of Other Leisure Pursuits
There are plenty of other healthy leisure pursuits you can enjoy in the Benelux Countries. The West Frisian islands between the Dutch mainland and the North Sea offer an ideal base for bird-lovers and fans of any wind-related leisure pursuits such as windsurfing and kayaking.
The Belgians and Dutch love their ice-skating, and they don't just use purpose-built indoor rinks either, as frozen lakes are also used in some areas. And not every part of the Low Countries is flat – the Mullerthal region in eastern Luxembourg is full of valleys, gorges and waterfalls. Nicknamed Little Switzerland, this area is particularly popular with hikers and walkers.
The Tasty Food and Drink
All three countries have a rich tradition of offering high-quality food and drink. Move to Belgium and you can taste at first hand some of the finest craft beers in Europe, as well as some of the tastiest chocolate.
The Netherlands is famous for its cheeses, and its closeness to the North Sea means that fresh fish are a popular choice on dining tables throughout the country – and Heineken and Grolsch are both brewed here too.
Luxembourg produces some high-quality white and sparkling wines such as Riesling and Chardonnay. Trout, crayfish and pike dishes are all popular, using fish caught in local rivers, while the national dish is a smoked collar of pork with broad beans called Judd mat Gardebounen.
Moving to the Benelux Countries with The Moving Partnership
The Moving Partnership can help you with moves to removals to Belgium, the Netherlands and Luxembourg. We can ship your items to your new home, where you have exclusive use of your own container, or share it with others as part of our groupage service. Alternatively, we can send items via air freight if you need them urgently.
We have a wide network of contacts in the international removals industry, which means we can come up with a competitive price for your moving package, which will be tailored to meet your individual needs. For more information about our European removals service simply click on this link. We also help people with commercial and domestic moves to France, Germany, Scandinavia, Italy and many other destinations across Europe.