Five Interesting Facts About Scandinavia
Say 'Scandinavia', and most people will think of snow and skiing, but there's a lot more to the region than that. Here the Moving Partnership, who have many years of experience in international removals to Scandinavia, highlight five interesting facts about the countries which make up the region, some of which explain why it's such a popular place to move to.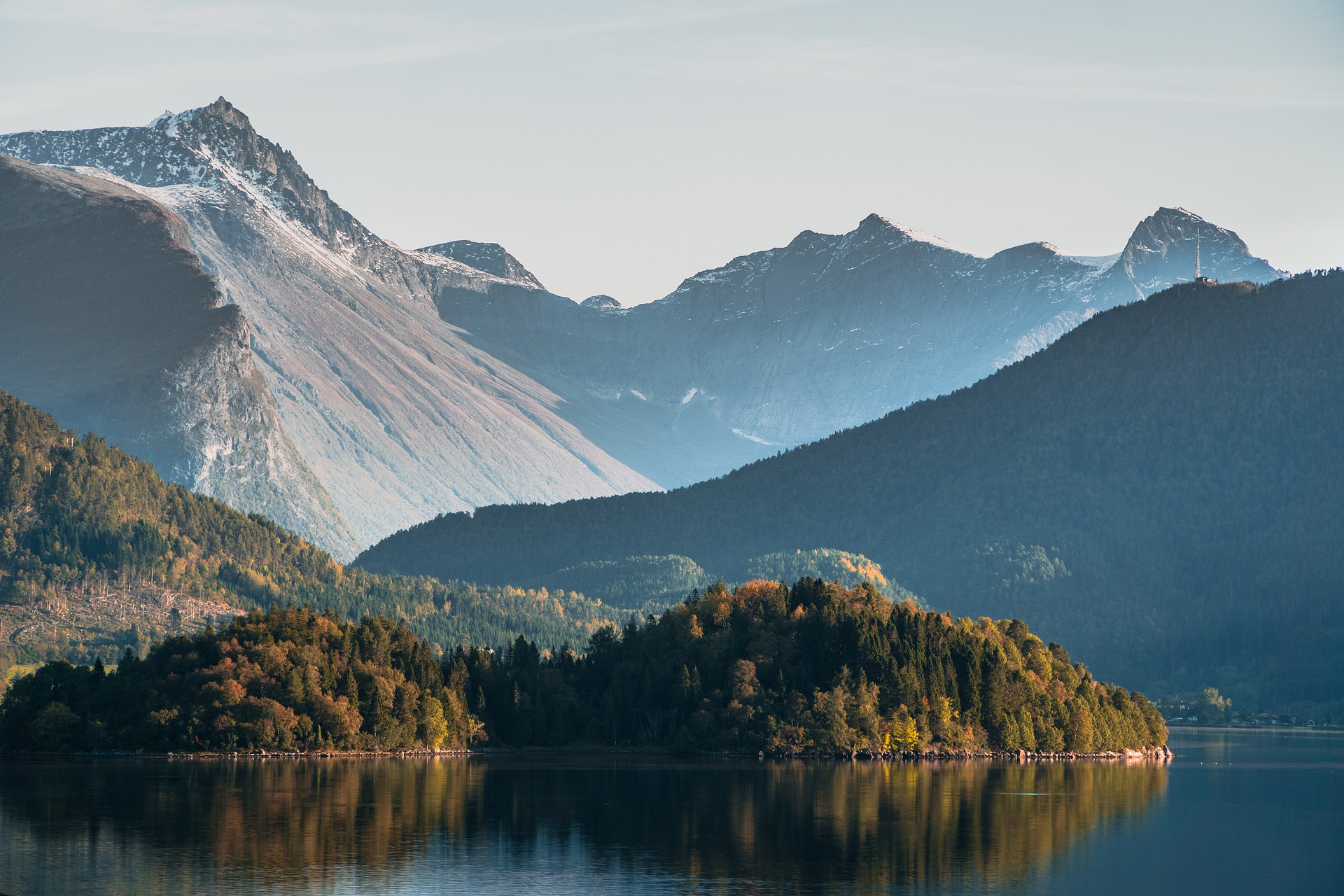 Strictly Speaking, it's Three Countries
Scandinavia consists of three countries – Norway, Sweden and Denmark. Although some definitions include Finland, Iceland, Greenland and the Faroe Islands, these four are more accurately defined as Nordic countries.
The term Scandinavia arose during the 19th century when universities began championing the countries' shared heritage, particularly when it comes to history, culture and the arts. The movement itself was founded in Scania, the southernmost province of Sweden, which is where it gets its name from. Hans Christian Andersen, the famous author, was one of the early users with his poem, "I am a Scandinavian".
Flying the Flag for Christianity
All three countries have an 'off-centre' cross on their flags known as the Nordic cross. The colours are different – Sweden's is a yellow cross on a blue background, Denmark's is a white cross on a red background, and Norway's is white and blue also on a red background.
The reason? The cross represents Christianity and the crucifix on which Jesus died. In the flags, it is effectively turned on its side so that it will fit into the conventional flag shape.
Denmark is thought to have been the first Scandinavian country to adopt this style of flag in the 13th century, with the other countries following suit later with different colour variations.
No Language Barriers for the British
Each of the three countries has its own language – Swedish, Danish and Norwegian. However, there are a lot of local dialects within each country as well. This is good news for anyone considering international removals to Scandinavia, particularly from the UK. This is because, to get around the language problem, English is widely spoken in all three countries.
Effectively English is taught as the first foreign language, and children start learning it when they are at the Scandinavian equivalent of primary school.
It's a Happy Region
All three countries score well in the annual World Happiness Report, produced by the UN with data from polling organisation Gallup. In the latest one (2022), Denmark is third, Sweden seventh and Norway eighth. Interestingly, the other Nordic countries are well up the list too, with Finland and Iceland in the top two positions.
Even in what was another difficult year (as a result of the worldwide coronavirus pandemic), the countries' low levels of crime and unemployment, and strong welfare systems, meant that Scandinavia was well placed to ride out any difficulties. There is also a high level of trust within the whole population, and in the countries' respective governments.
A Strong Coffee Culture
The three countries have another thing in common - they love a cup of coffee. All three are among the biggest drinkers in the world. Norwegians drink an average of just under 10kg of the stuff every year, with Denmark and Sweden not far behind.
Why? Apart from warming you up on a cold winter's day, there are other reasons. Tradition says you should offer a cup to any guest or visitor, and coffee parties are very much a social thing, particularly in church-related events. It all started in the 1800s, there were much higher taxes on alcohol (even today, it's still expensive), so Scandinavians looked for something cheaper to drink.
International Removals to Scandinavia with The Moving Partnership
At The Moving Partnership, we can help with commercial and house removals to Sweden, Norway and Denmark (note that Norway, like the UK, is not part of the EU, whereas the other two countries are).
You have the choice of a dedicated service, where you have sole use of your own vehicle. This is ideal for large-scale or commercial moves, which we can also help with. You can also have a part-load or groupage service where your belongings will form part of a larger consignment, or our Special Service where you can specify your own dates and times.
Whichever you opt for, you can be sure the price will be competitive. We have plenty of contacts in the UK and overseas and will come up with a removals package that is right for you.
Call us on 0808 280 3695 or follow this link and fill in the online form on the right-hand side of the page if you would like to know more.