Countries Offering Incentives to Move There in 2021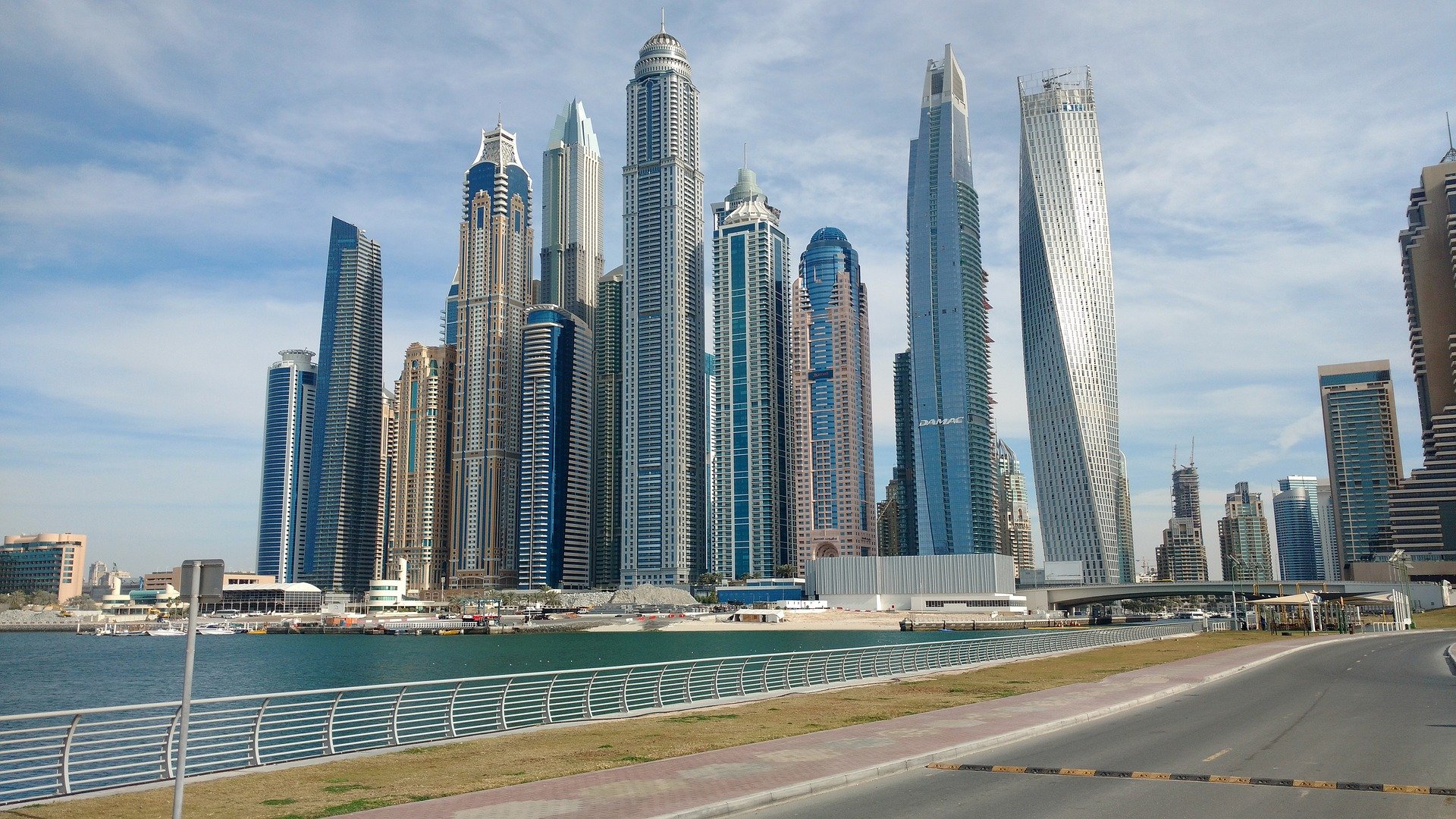 Many countries are offering incentives for people to move there as they try to compete for the best working talent. The Moving Partnership offers international removals to the United Arab Emirates, Australia and New Zealand, the USA and many European destinations. Here we highlight some of the places across the globe which are actively encouraging working people – and in some cases their families – to move there.
Dubai and the UAE
If you fancy working in a modern country with state-of-the-art infrastructure and plenty of sun, then Dubai (pictured above) in the United Arab Emirates is offering a virtual working programme in a bid to attract the best working talent.
You will be allowed to live there even if your employer is based outside the region. Successful applicants can stay for a year and after that you will need to renew your visa. You'll need to have at least six months on your passport and valid health insurance, and there are some minimum requirements regarding your salary or your company's overall turnover.
The incentives don't stop there as the whole of the UAE is now offering remote working visas to non-nationals to attract the so-called 'digital nomad'. These are people, usually young and internet-savvy, who can move to another country (but not necessarily work in an office) and rely heavily on internet connectivity for their work.
Greece
Greece has just introduced a 50% tax break for relocating professionals. Applicants must move from another EU or EEA country and have not been resident in Greece (for tax purposes) for five out of the last six years.
Successful applicants must commit to staying in the country for a minimum of two years. The scheme is aimed at attracting freelancers, but the country is also focussed on creating more jobs to reverse the so-called 'brain drain' which began when the country was suffering from a financial crisis in 2007-8.
US States and Cities
If you are interested in removals to America, then a number of US cities are pursuing similar policies. Tulsa in Oklahoma, Bemidji in Minnesota, Topeka in Kansas and the states of Vermont and Alaska are all keen to attract digital remote workers – in the form of grants and other financial incentives.
In all cases, the aim is to arrest the declining population, boost the economy and encourage the use of unused properties. However, you will need to be over 18 to qualify for these schemes and have the appropriate working visa.
In Europe
A number of so-called 'ghost towns' in Europe are also keen to attract working people. As in parts of America, their populations have declined as native people move to the bigger cities. The local authorities want them to become so-called 'zoom towns', named after the video conferencing software (and a play on the phrase 'boom towns').
The towns include:
Ponga, in the Asturias region of Spain, which is offering financial incentives to couples to move there – and additional cash for any children subsequently born there. You'll need a valid work permit and residency qualifications to be eligible.
Albinen, Switzerland – again financial incentives are on offer, but you will need to be 'approved' for the scheme and will have to commit to living there for at least 10 years. Work permits and residency qualifications also apply.
You can become a '90-day Finn' if you fancy moving to Finland's capital, Helsinki – a free relocation package which is aimed at tech professionals. The authorities hope people will permanently relocate after the three-month trial period.
Countries other than the UAE who are currently offering 'digital nomad' visas include Australia, Germany, Portugal and many Caribbean islands. Others are thought to be considering it, given the rise in working from home over the past year.
Check Everything Out First
It's important, whether you are considering international removals to the United Arab Emirates, removals to America or to any of the countries listed above, that you check if you are eligible to apply first. You should also make sure you know what the Covid-19 vaccine requirements are and any quarantine arrangements upon arrival. Brexit may be another complicating factor for people considering moving from the UK as this may also affect your eligibility.
International Removals to the United Arab Emirates from The Moving Partnership
If you are interested in moving to any of the above countries, cities or regions, contact The Moving Partnership. We have a network of contacts throughout the international removals industry and can come up with a package which is tailored to meet your individual requirements – and at a competitive price.
If you would like to know more, email us at info@movingpartnership.co.uk or call us on 0808 280 2558.